Weeds at the Early Stage of Invasion (WESI)
Invasive species management, including weed management, is an integral component of any landscape or reserve scale conservation program. The benefits of a preventative and early intervention approach has been adopted in many parts of the world with great success.

The WESI Project was created to promote these benefits and enable Victoria to adopt this approach, with a focus on high risk invasive weeds that are in the early stage of invasion and threaten biodiversity. We work with public land and biodiversity managers anywhere in Victoria.
The WESI Project and several other weed management projects are funded by the Victorian Government through the Weeds and Pests on Public Land program.
Weed management
Weed activities fall into four broad categories: prevention, eradication, containment and asset-based protection.

Better understanding of these different management approaches means that public land managers can make informed decisions, invest resources wisely, and have better biodiversity outcomes.

Weeds at the early stage of invasion (early invader weeds) are plants that have naturalised and started to spread and their eradication is extremely important for the protection of Victoria's biodiversity.
Eradication is the elimination of every single individual (including propagules e.g. seeds and buds) of a species from a defined area in which recolonisation is unlikely to occur.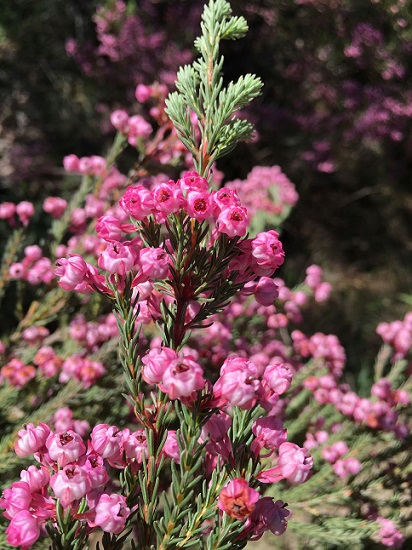 Berry Flower Heath (Erica baccans) is one of many environmental weeds in Victoria moving into new areas. Image: Kate Blood
Early invader tools
The WESI project has developed a decision making framework that guides public land and biodiversity managers through the process of dealing with early invader weeds.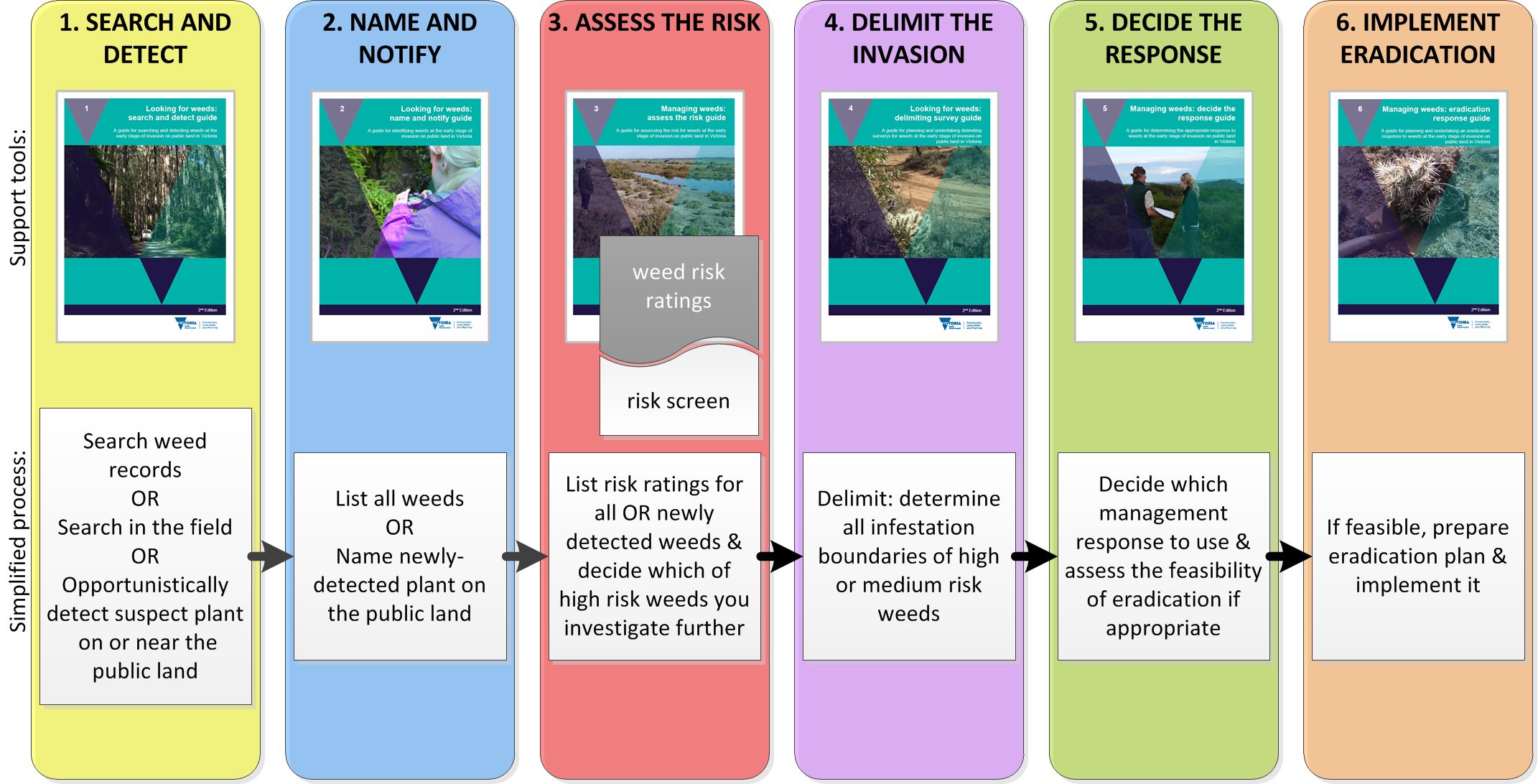 Decision making framework for early invader weeds.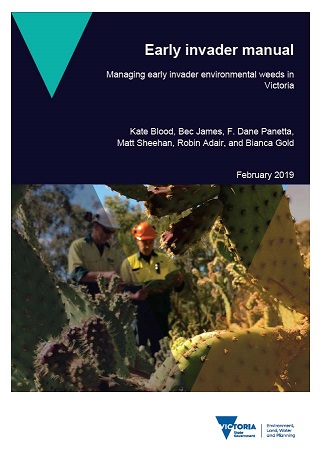 Early invader weeds update
This quarterly newsletter contains news from the Weeds at the Early Stage of Invasion (WESI) Project about managing early invader environmental weeds in Victoria. Previous newsletter names include: "Early Invader Update" and "Friends of WESI Update".
Early Invader Weeds Update_Winter_#20_2020(PDF, 1.9 MB)
Early Invader Update #19 Autumn 2020 (PDF, 1.4 MB)
Early Invader Update #18 Fire and weeds feature February 2020
(PDF, 1.2 MB)
Early Invader Update #17 Summer 2019-20 (PDF, 1.3 MB)
Early Invader Update #16 Spring 2019 (PDF, 1.5 MB)
Early Invader Update #15 Winter 2019 (PDF, 2.0 MB)
Early Invader Update #14 Autumn 2019 (PDF, 1.3 MB)
Early Invader Update #13 Summer 2018-19 (PDF, 1.2 MB)
Early Invader Update #12 Spring 2018 (PDF, 1.6 MB)
Early Invader Update #11 Winter 2018 (PDF, 452.4 KB)
Friends of WESI Update #10 Summer 2018 (PDF, 1.8 MB)
Friends of WESI Update #9 Winter 2017 (PDF, 678.7 KB)
Friends of WESI Update #8 Autumn 2017 (PDF, 646.3 KB)
Friends of WESI Update #7 Summer 2016 (PDF, 661.4 KB)
Friends of WESI Update #6 Winter 2016 (PDF, 1.3 MB)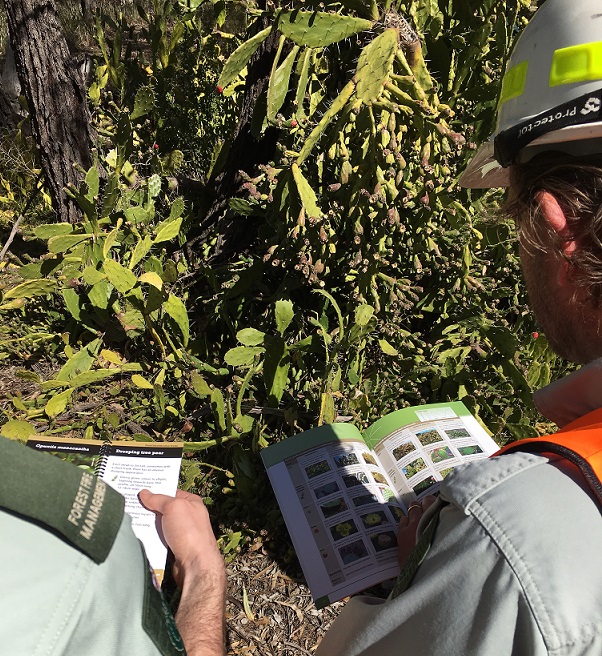 Which weed is it? There are many tools to help with weed identification. Photo: Kate Blood
Page last updated: 09/10/20