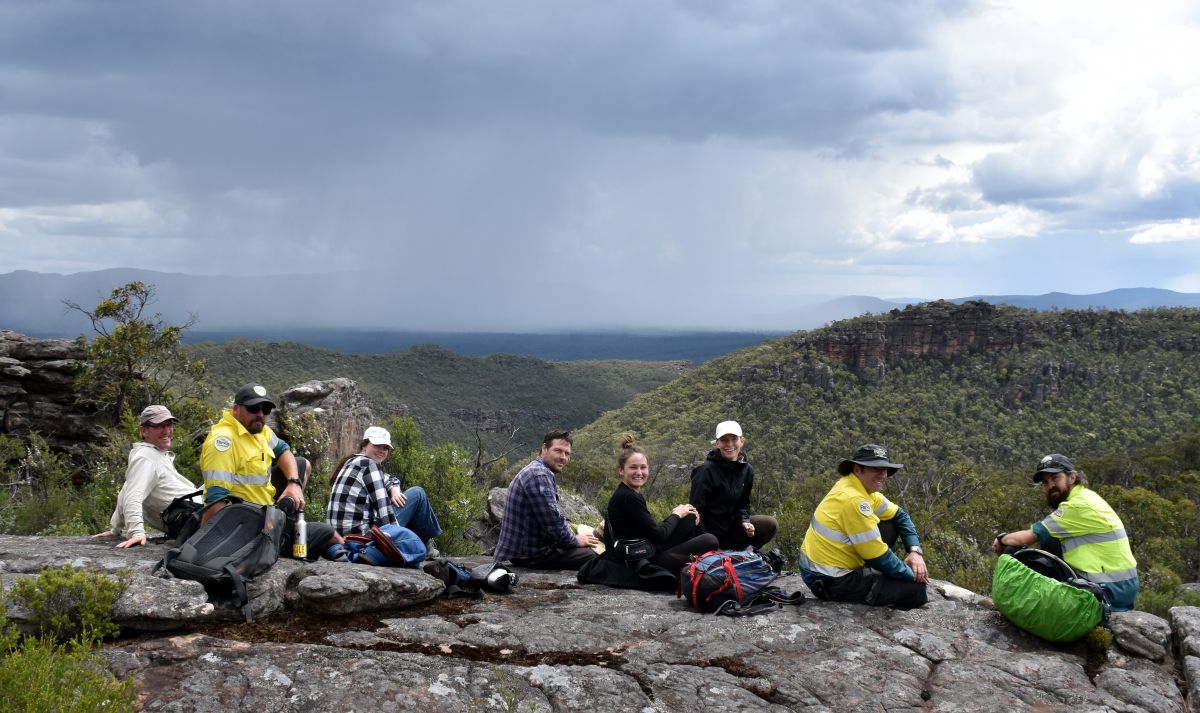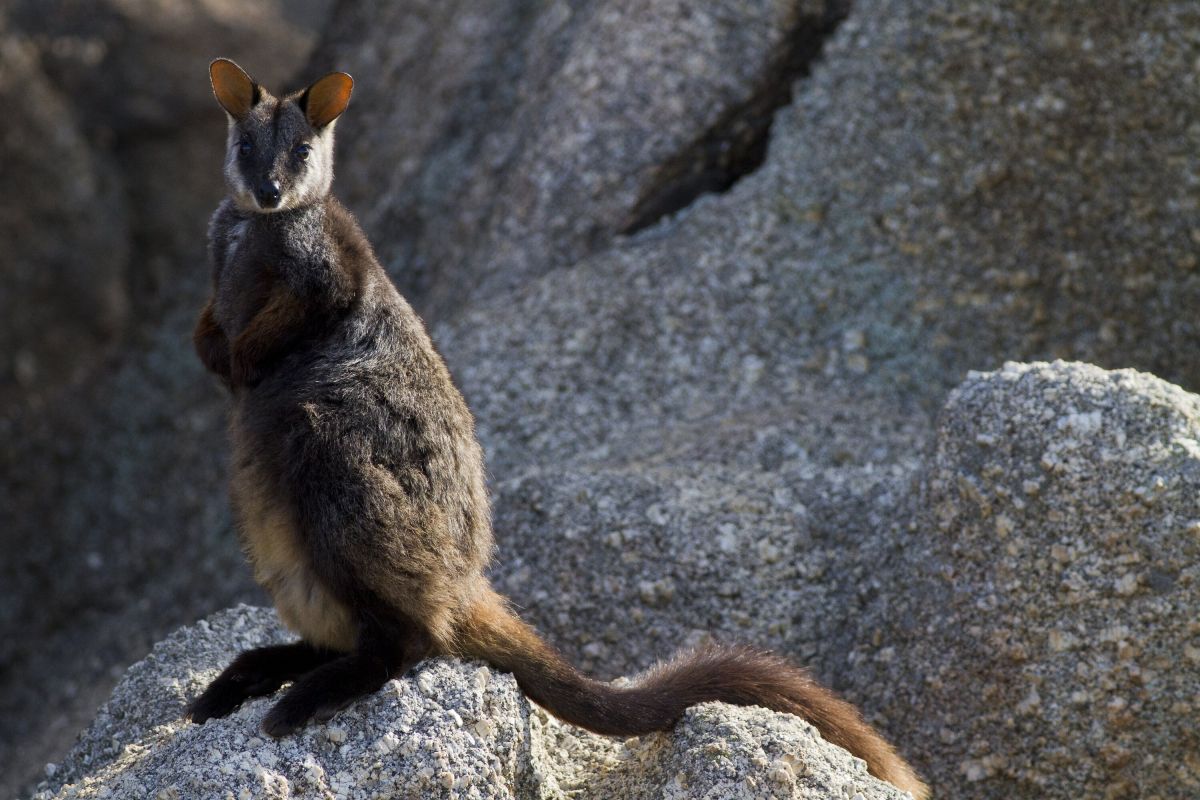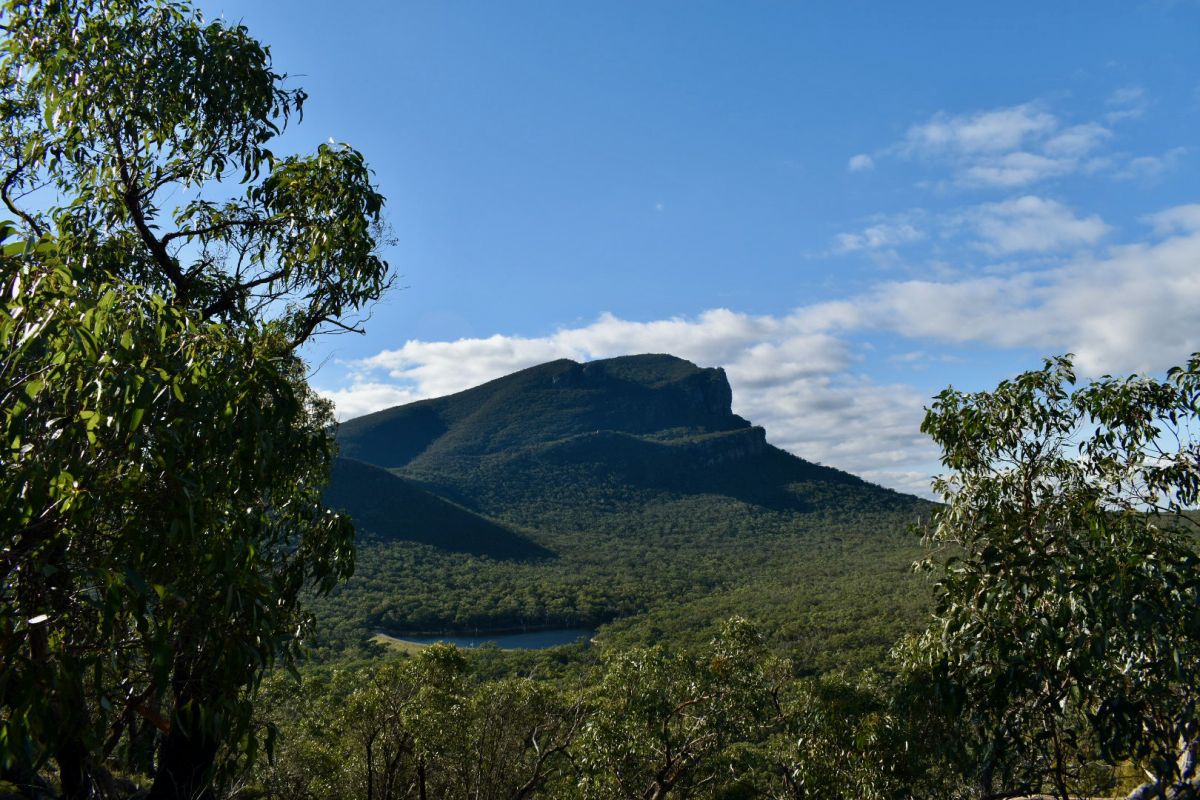 The Grampians Ark project is part of the Weeds and Pests on Public Land program.
The Grampians National Park (Gariwerd) is home to the endangered Brush-tailed Rock-wallaby, a small and agile animal found in rocky areas of south-eastern Australia.
Foxes pose a huge threat to this Brush-tailed Rock-wallaby as well as many other native animals that call Gariwerd home. For the past 20 years, Parks Victoria has been working hard to protect small mammals by controlling fox numbers.
The Grampians Ark project delivers fox control across 226,000 hectares of the Grampians National Park, Black Range State Park, Grampians State Forest and adjoining private land in partnership with the Mirranatwa and Pannyabyr Landcare groups.
A key highlight of the project has been the 2008 reintroduction program for the Brush-tailed Rock-wallaby.
In 2015, the project was awarded the Nancy Millis Science in Parks Award for the joint Parks Victoria – Deakin University long-term small mammal monitoring project.
Grampians Ark - quick facts

| | |
| --- | --- |
| Target pest | European Red Fox. |
| Target native species/landscape | Brush-tailed Rock-wallaby (Petrogale penicillata), Long-nosed Potoroo (Potorous tridactylus), Southern Brown Bandicoot (Isoodon obesulus), the Heath Mouse (Pseudomys shortridgei), and the Smoky Mouse (Pseudomys fumeus). |
| Partners | Parks Victoria, the Department of Energy, Environment and Climate Action (DEECA), Deakin University, Mirranatwa Landcare Group, Pannyabyr Landcare Group, and the Victorian Brush-tailed Rock-wallaby Recovery Team. |
| Key areas | Grampians National Park. |
How can you help?
Join your local Friends or Landcare group or learn more about the Mirranatwa Landcare Group or Pannyabyr Landcare Group.
Explore volunteer opportunities with the Parks Victoria tool, ParkConnect.
Undertake fox control on private land. Further information can be found at Agriculture Victoria.
If you are visiting fox control areas in the Grampians Ark project area, such as in the state parks nearby, please adhere to signage, restrain domestic animals or pets, and do not disturb baits. A reminder that pets are not allowed in National Parks.
Join the Safe Cat, Safe Wildlife community.
Find out more
Follow @Wild_Grampians on Twitter to stay up to date with Deakin University research in the area.

Watch the YouTube video below about the Grampians Ark project or view it here.
Contact Us
Please reach out if you want to learn more about the Grampians Ark project under the Weeds and Pests on Public Land program.
You can email us at enviro.grants@delwp.vic.gov.au
Page last updated: 20/03/23