Environmental Volunteering Plan
Victoria has a strong history of environmental volunteering, with volunteers contributing enormously to improving our environment, our local communities and our economy.
Many Victorians give their time freely to a wide variety of environmental causes and organisations, including Landcare, Friends, and Coastcare groups. We recognise and value their contributions and collective efforts and want to help volunteers do more for nature when, where, and how its suits them.
More than 170,000 volunteers are currently volunteering in and for the environment. By 2037, we want to help lift this number to five million Victorians acting to protect the natural environment and we've set out our roadmap for achieving this in our recently released Environmental Volunteering Plan.
We have been busy putting our plan into place and you can see the achievements below: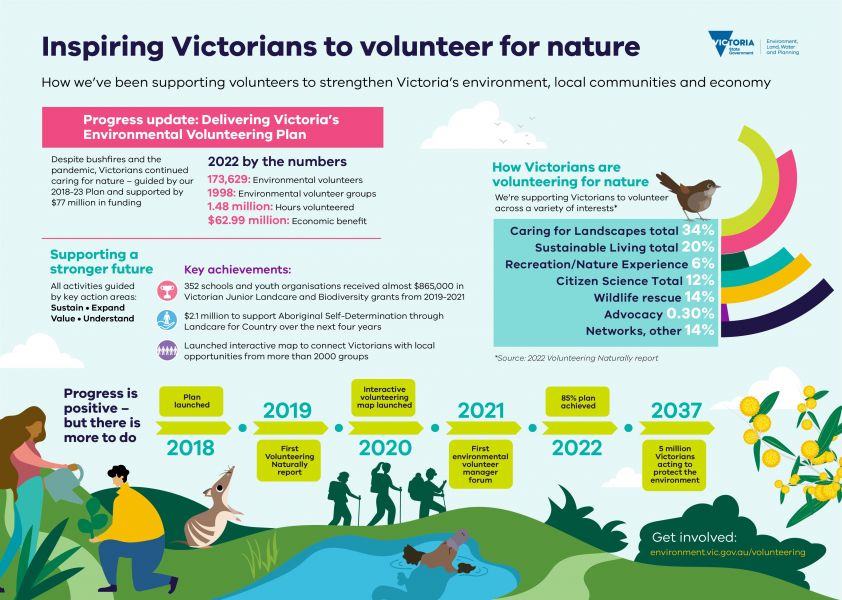 The Plan is a coordinated and revitalised approach to environmental volunteering that supports and fosters a sustainable, modern, effective and valued environmental volunteering sector in Victoria.
For further information on environmental volunteering please email environmental.volunteering@delwp.vic.gov.au
Volunteers and COVID-19 vaccinations
Vaccination against COVID-19 continues to be strongly encouraged by the Victorian Government and your vaccination efforts to date are greatly appreciated.
it is strongly recommended that you follow the Australian Technical Advisory Group on Immunisation (ATAGI) guidance that is appropriate to your individual circumstances in relation to COVID-19 vaccination.
We encourage all individuals and organisations to strongly consider their safety and that of their wider community, including volunteers, visitors and staff.
For up-to-date health information visit www.coronavirus.vic.gov.au.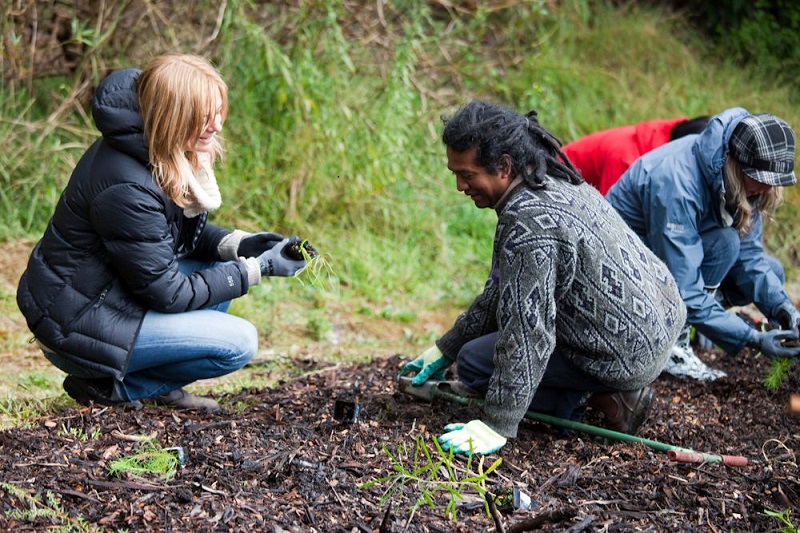 Page last updated: 19/09/23