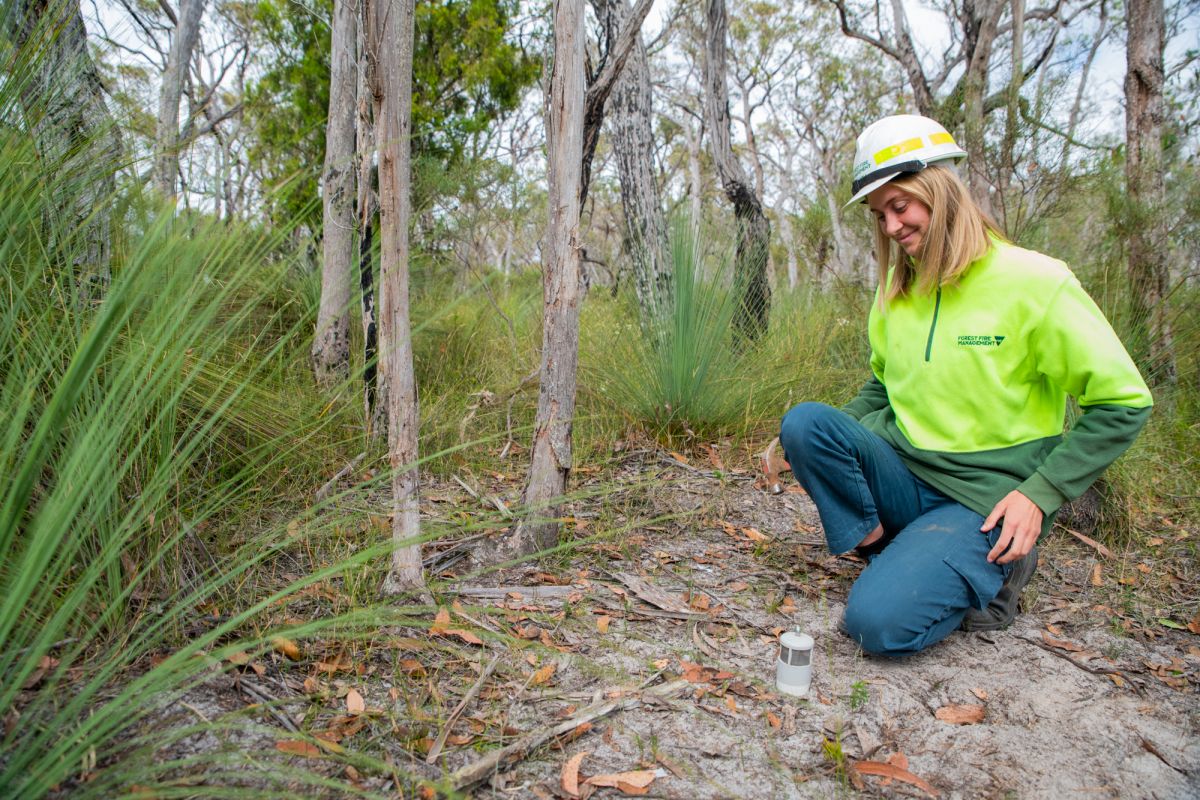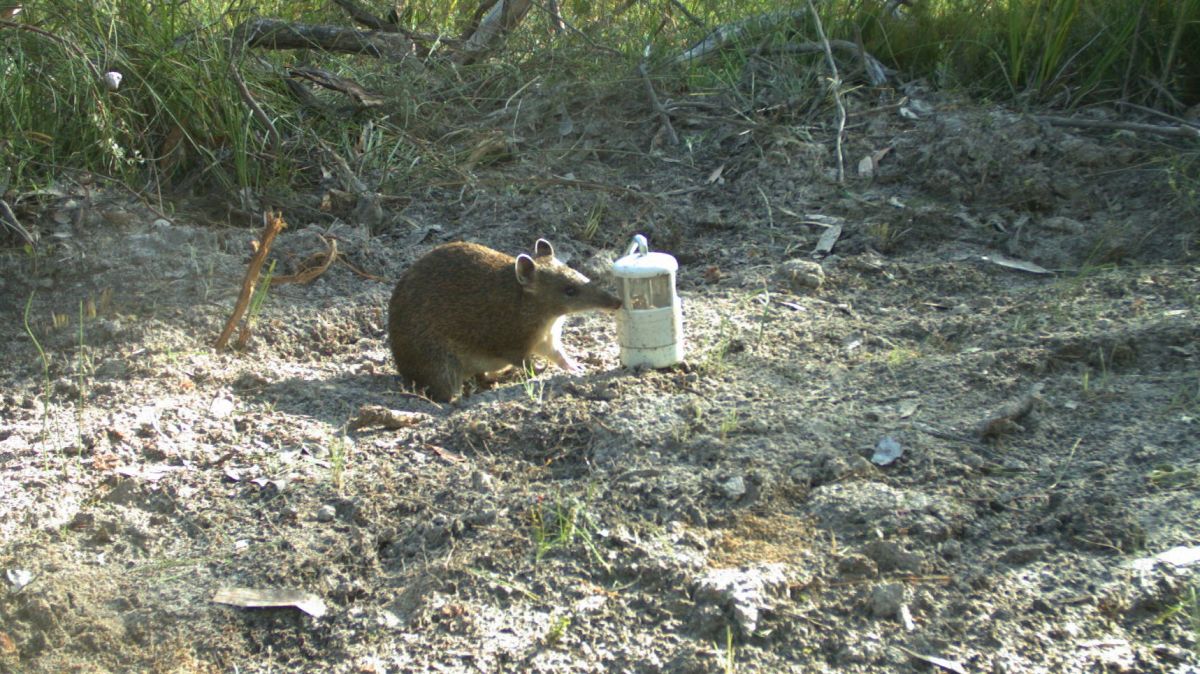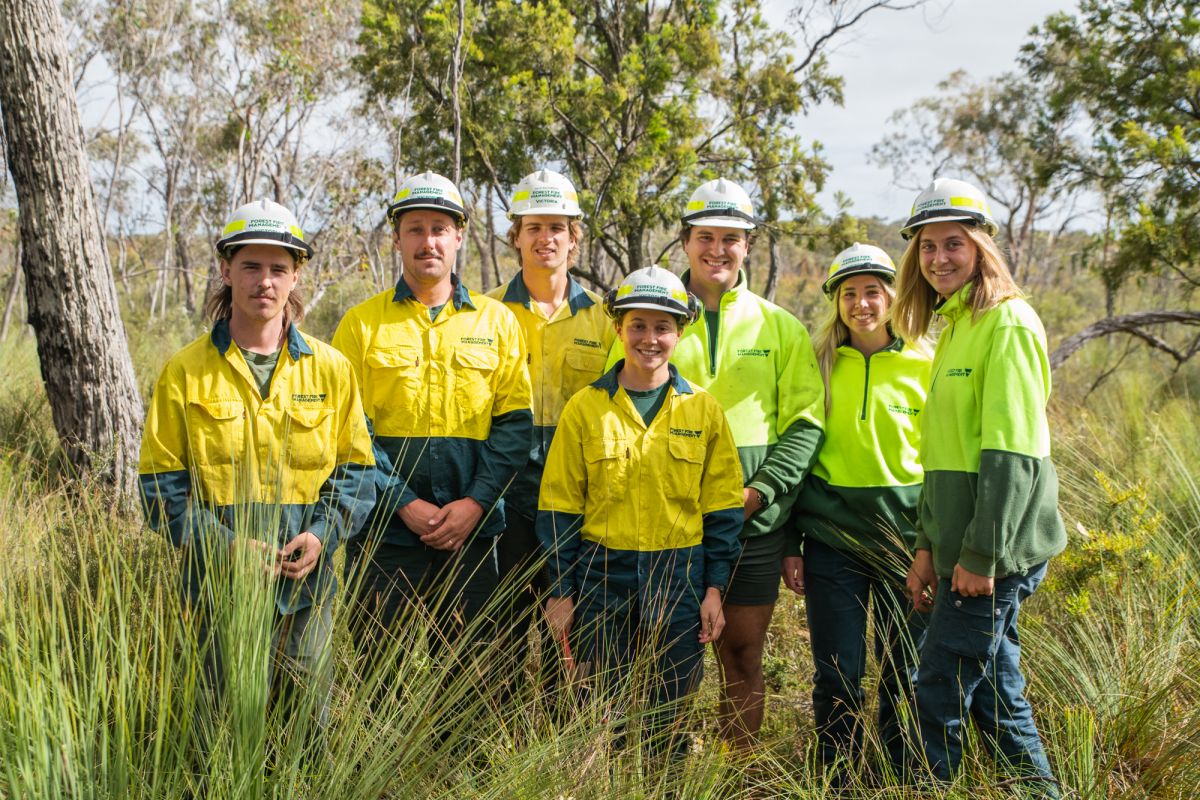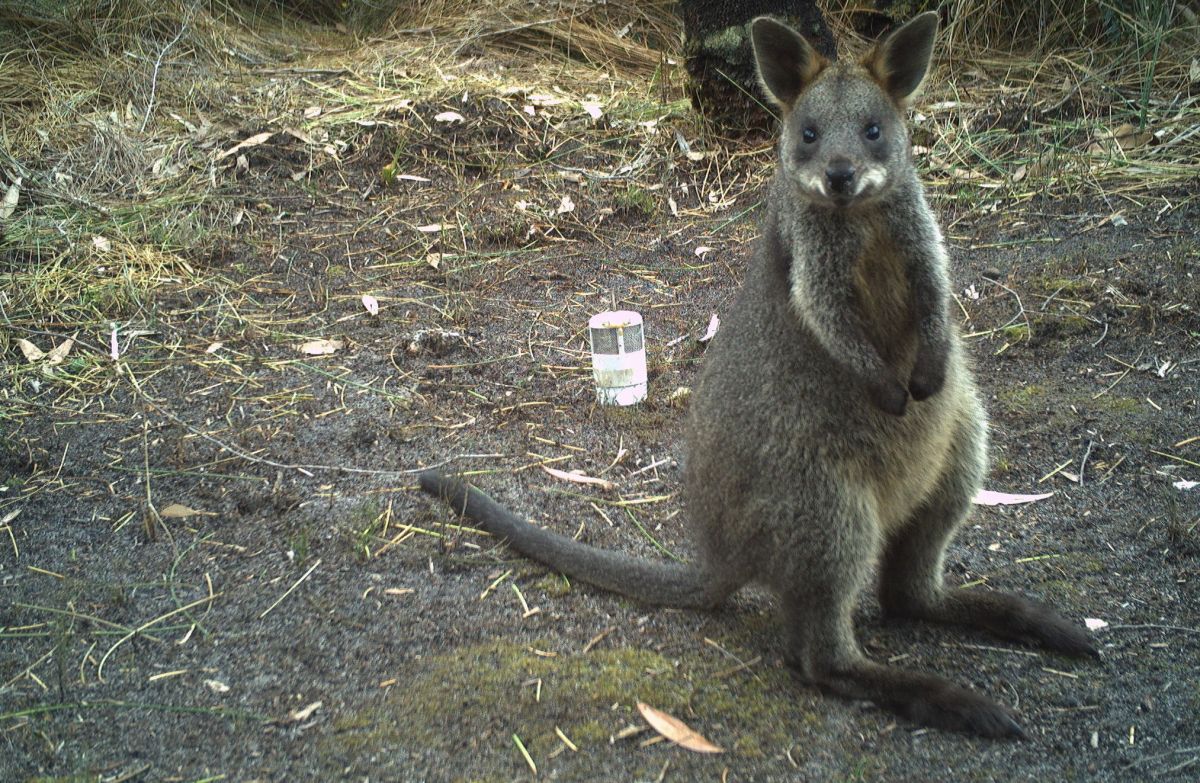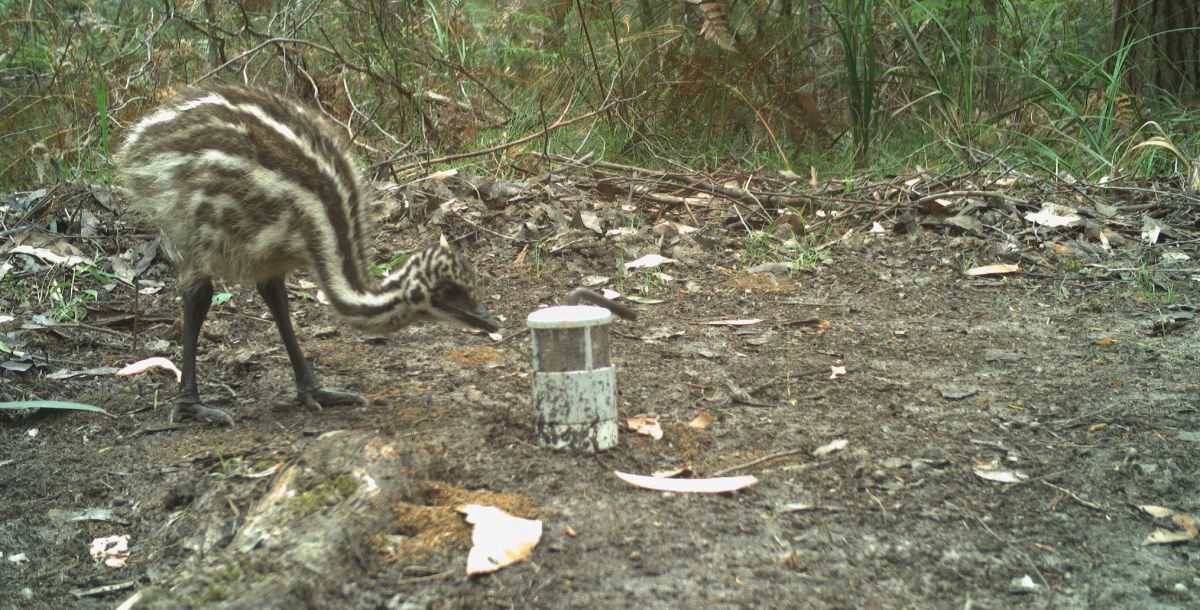 The Glenelg Ark project is part of the Weeds and Pests on Public Land program.
Glenelg Ark is a collaborative landscape-scale fox control project operating in south-west Victoria.
The project continues to be the longest running and most scientifically rigorous fox control program in Victoria.
The Glenelg Ark project includes a comprehensive monitoring plan which measures how reducing populations of foxes benefits the Southern Brown Bandicoot, Long-nosed Potoroo, and the Common Brushtail Possum.
The project is delivered in partnership with Parks Victoria, DEECA, Glenelg Hopkins Catchment Management Authority, the Arthur Rylah Institute, and the University of Melbourne.
Biodiversity monitoring in 2021 by the Glenelg Ark team found that continued fox control has made a positive difference in the presence and survival of the Long-nosed Potoroo and Southern Brown Bandicoot in the project area. This monitoring also suggests that Southern Brown Bandicoots can occupy a broader range of habitats when foxes aren't present.
Glenelg Ark - quick facts

| | |
| --- | --- |
| Target pest | European Red Fox. |
| Target native species/landscape | Southern Brown Bandicoot (Isoodon obesulus), Long-nosed Potoroo (Potorous tridactylus), Common Brushtail Possum (Trichosurus vulpecula), the Heath Mouse (Pseudomys shortridgei), the Swamp Antechinus (Antechinus minimus maritimus), the White-footed Dunnart (Sminthopsis leucopus), and the Southern Toadlet (Pseudophryne semimarmorata). |
| Partners | The Department of Energy, Environment and Climate Action (DEECA), Parks Victoria, Gunditj Mirring Traditional Owners Aboriginal Corporation, Glenelg Hopkins Catchment Management Authority, Arthur Rylah Institute, University of Melbourne. |
| Key areas | Lower Glenelg National Park, Mt Richmond National Park, Cobboboonee National Park and Forest Park, Mt Clay State Forest, Narrawong Flora Reserve, Crawford River Regional Park, Hotspur State Forest, Rennick State Forest, and Annya State Forest. |
How can you help?
Do you own property? You can undertake fox control on private land. Further information can be found at Agriculture Victoria.
Be a responsible dog owner. Put dogs on leads and do not enter a national park with a domestic dog. Please do not disturb fox baits.
Join your local Friends or Landcare group, or explore volunteer opportunities with the Parks Victoria tool, ParkConnect.
Join the Safe Cat, Safe Wildlife community. Keeping cats indoors benefits wildlife. When foxes are removed from landscapes, cats can move in and prey more heavily on native wildlife.
Find out more
Page last updated: 19/04/23