Victoria is the most intensively settled and cleared state in Australia and much of it has been altered for farming and other human activities.
This decline in extent and quality of habitat has had major implications for Victoria's plants and animals. Since European settlement, Victoria has lost 18 species of mammal, 2 birds, 1 snake, 3 freshwater fish, 6 invertebrates and 51 plants have become extinct. Today, between one quarter and one third of all of Victoria's terrestrial plants, birds, reptiles, amphibians and mammals, along with numerous invertebrates and ecological communities, are considered threatened with extinction.
Ongoing threats such as:
changes to fire frequency and intensity
invasive plants and animals
habitat loss and fragmentation
changes to riverflows, wetlands and floodplains
continue to place our threatened communities at risk of extinction or further decline.
Victoria has a large and growing number of threatened species and communities. Climate change and population growth are expected to exacerbate existing threats and bring new challenges for Victoria's biodiversity.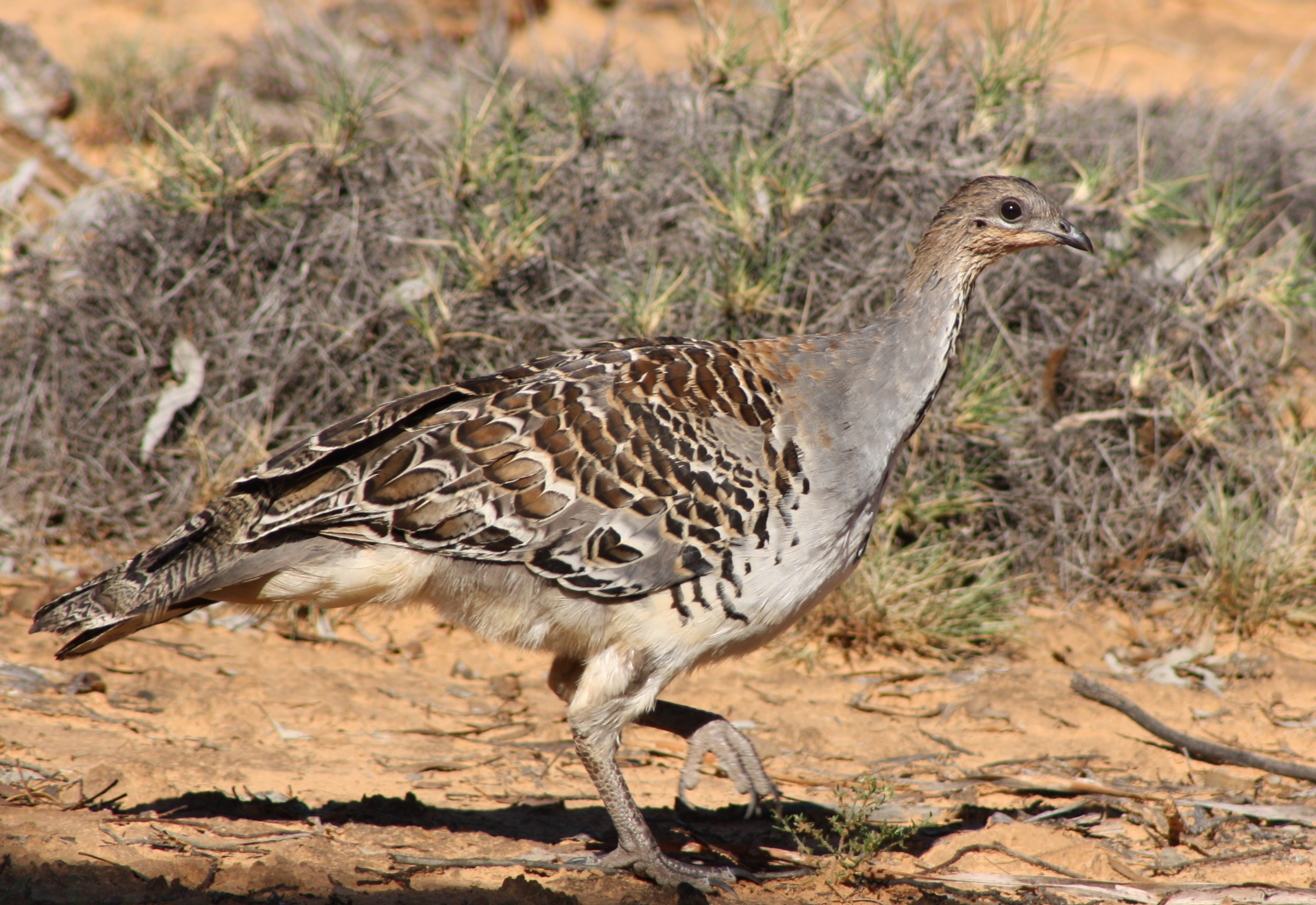 Malleefowl. Photo Credit: Marcia Riederer
We are committed to investing in the recovery and management of threatened species and communities and all sectors of the community are strongly engaged in programs to improve the outlook for our native plants and animals. We are undertaking works such as
revegetation on public and private land from the coasts to the alps
connecting habitat with corridors
surveying and controlling invasive species like Northern Pacific Seastars and foxes
restoring environmental flows and establishing 'insurance populations' of threatened species by preserving plants in seed banks and rearing animals in safety to be released later into the wild (captive breeding).
Victoria has a strong base to build from to conserve our threatened species and communities. We are working to strengthen leadership and accountability and improve strategic biodiversity planning. Working in partnership with the community will continue to be an integral part of this journey.
Our plans
Page last updated: 29/06/21