About the program
In Victoria, deer are impacting our state's biodiversity, water quality, public safety, agriculture, and Aboriginal cultural heritage.
The Victorian Deer Control Program (the Program) aims to minimise the impact of deer in Victoria.
The Program includes the Victorian Deer Control Strategy (the Strategy) and 3 regional deer control plans.
The Strategy was released in 2020 as the first step toward providing a clear and coordinated approach to deer control in Victoria.
Deer Control Framework
Within the strategy is the Deer Control Framework, which guides a coordinated, strategic and adaptive approach to managing the impacts of deer.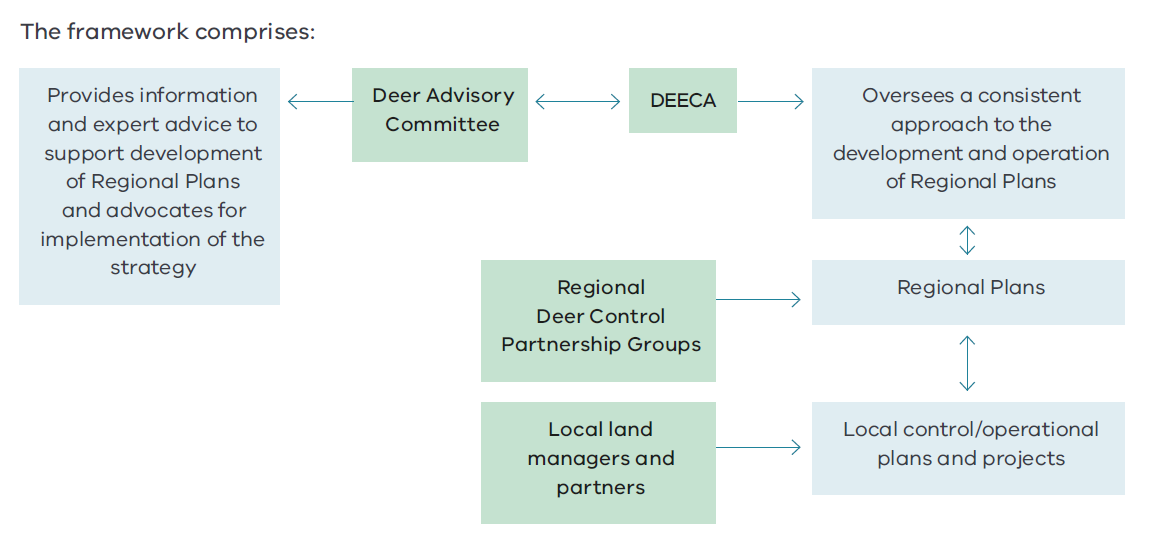 3 regional deer control plans will address the state's deer control response under the Strategy. These include peri-urban, east, and west deer control plans.
It is anticipated the Program will contribute 150,000 hectares annually to the contributing targets in Protecting Victoria's Environment - Biodiversity 2037.
In the 2020-21 State Budget, the Victorian Government allocated $18.25 million over four years and $4.4 million ongoing to support the on-ground delivery of the Strategy.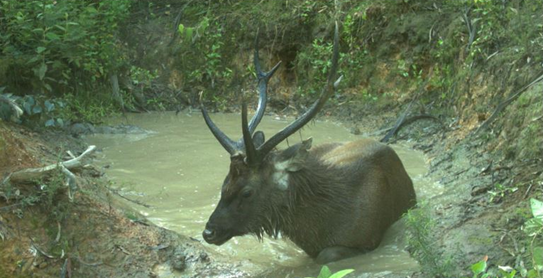 Deer Control Program Q&A
General
Aerial and ground shooting
Exclusion fences protect specific species or high-value habitat areas from damage by large herbivores, such as trampling, grazing, ringbarking and wallowing.
The areas being targeted for protection by exclusion fences provide refuge to important threatened native plant and animal species.
Fences are designed to allow the movement of native animals through the fenced areas.
Clearance between the ground and bottom wires allow movement under the fences.
Barbed wire will not be used in the construction of exclusion fences.
Posts and stays will be placed to avoid threats to native animals.
There will be no outward-facing stays on fences, to prevent injury to animals moving around the outside perimeter.
A top white sight wire may be installed to minimise large herbivore impacts.
Page last updated: 10/07/23