Risk ratings provide an indication of the level of threat posed by a weed. The Managing weeds: assess the risk guide is focused on the threat from weeds to biodiversity, particularly on public land.
Advisory list of environmental weeds in Victoria
Invasive plants present a serious and ongoing threat to Victoria's biodiversity. A 2022 updated advisory list of environmental weeds in Victoria is available listing over 1,800 plants. The information is being used with other data to allocate management resources more effectively. Its purpose is to help public land and biodiversity managers with the relative risks posed by different environmental weeds and the relative urgency of managing them across Victoria's natural ecosystems.
The advisory list is available as a searchable and sortable spreadsheet along with a description of the objective 'expert system' for ranking environmental weed species with respect to management urgency.
Advisory list of environmental weeds in Victoria 2022 (Excel, 4.5 MB)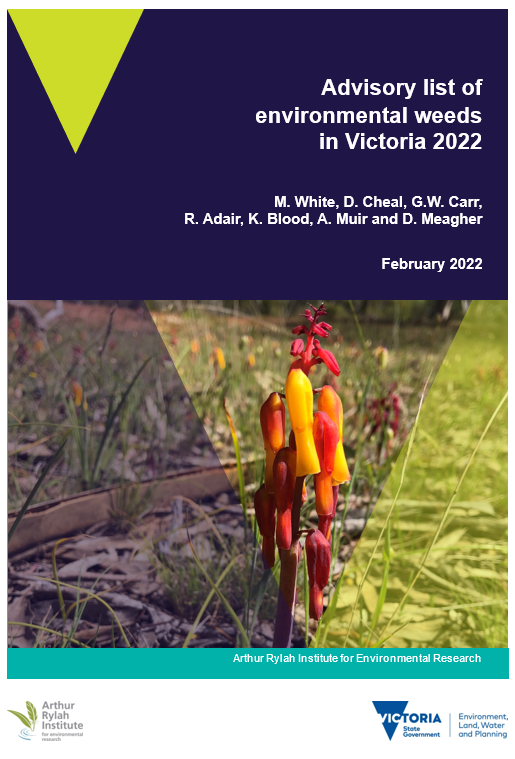 Victorian environmental weed risk database
The Victorian environmental weed risk database is a spreadsheet that contains scores from Victorian Weed Risk Assessments.

The spreadsheet is a decision support tool that can assist in generating lists of detection priorities of existing and potential species in and around a piece of public land at a particular date, helping to provide a structured approach to detection surveys on public land anywhere in Victoria.
WESI Project Victorian environmental weed risk database (Excel, 110.0 KB)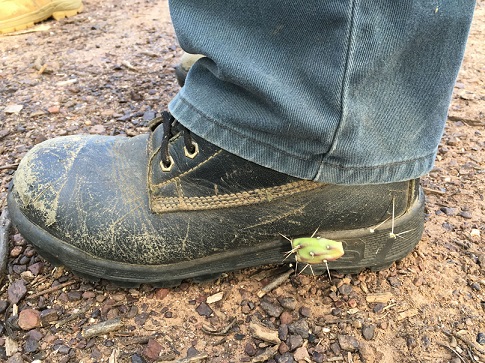 Some weeds pose a risk to more than biodiversity. Opuntioid cacti have health impacts too. Photo: Kate Blood
About the Weeds at the Early Stage of Invasion (WESI) Project
The WESI project focuses on high risk invasive plants that threaten biodiversity when they are at the early stage of invasion. With Parks Victoria, we look after public land across Victoria. The WESI Project and several other weed management projects are funded by the Victorian Government through the Weeds and Pests on Public Land program.
Page last updated: 24/03/22