The program
The Faunal Emblems Program is helping to improve the long-term sustainability of the Leadbeater's Possum and the Helmeted Honeyeater in the wild.
The Victorian State Government has invested $6 million since 2018 for a range of targeted actions that will assist populations directly, as well as protecting and restoring crucial habitat.
This program, overseen by DEECA, is funded to complement the current recovery efforts for the Helmeted Honeyeater and Leadbeater's Possum.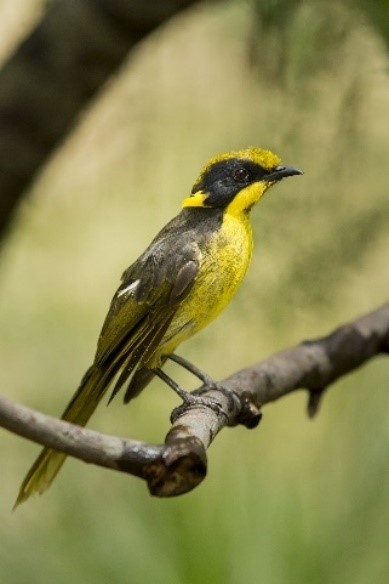 Why these species?
The Leadbeater's Possum and Helmeted Honeyeater are two of Victoria's Faunal Emblem's and are found only in Victoria. Both are listed as 'Critically Endangered' under Victoria's Flora and Fauna Guarantee Act 1998 and the Commonwealth Environment Protection and Biodiversity Conservation Act 1999. The Lowland Leadbeater's Possum and Helmeted Honeyeater live side by side in the Yellingbo Nature Conservation with the Highland Leadbeater's possums range extending into Victoria's Central Highlands.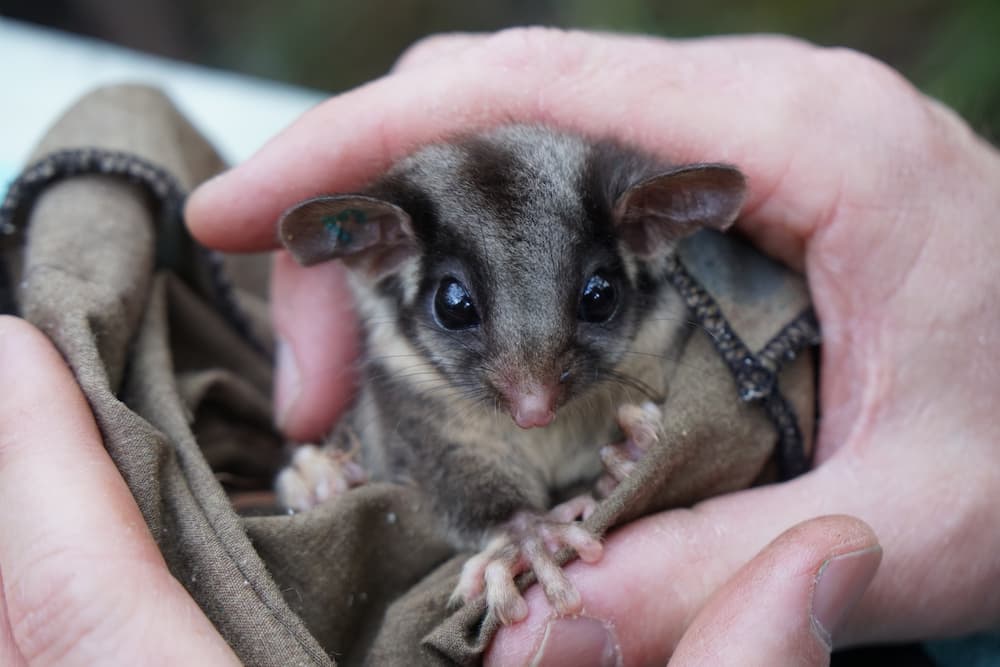 Credit: Zoos Victoria
Faunal Emblems Program Working Group
This program is taking a collaborative approach, with government and non-government partners forming the Faunal Emblems Program Working Group. The Working Group is made up of representatives from:
What are we doing?
DELWP is coordinating the range of actions being carried out by the Faunal Emblems Program Working Group. These include:
Questions
Where can I find more information on these species?
How can I get involved?
There are many community groups and volunteer organisations working to help protect and raise awareness of these species.
By 2037, we want 5 million Victorians acting to protect the natural environment and we've set out our roadmap for achieving this in our recently released Environmental Volunteering Plan.
For information on environmental volunteering please email environmental.volunteering@delwp.vic.gov.au or see the interactive map of Victorian environmental volunteering groups.
Leadbeater's Possum survey kits are available on loan through DELWP to community groups or individuals searching for new colonies.
You can also contact one of the many community, Landcare or Friends groups who are working to help protect and raise awareness of these, and many other species.
Volunteers are required to provide supplementary feed to the Helmeted Honeyeaters within Yellingbo Nature Conservation Reserve, record observations, and assist with the capture of birds for banding. Through working as a "supplementary feeder", volunteers have the opportunity to share and develop their skills, and the reward of knowing they are contributing to the conservation of Victoria's threatened species. To participate in DELWP's supplementary feeding program for the Helmeted Honeyeater, please register your interest here:
Helmeted Honeyeater Feeding Program: Volunteer Expression of Interest
How can I find out more about this program?
Contact DELWP or keep an eye on this page for updates on the program.
Page last updated: 19/04/23