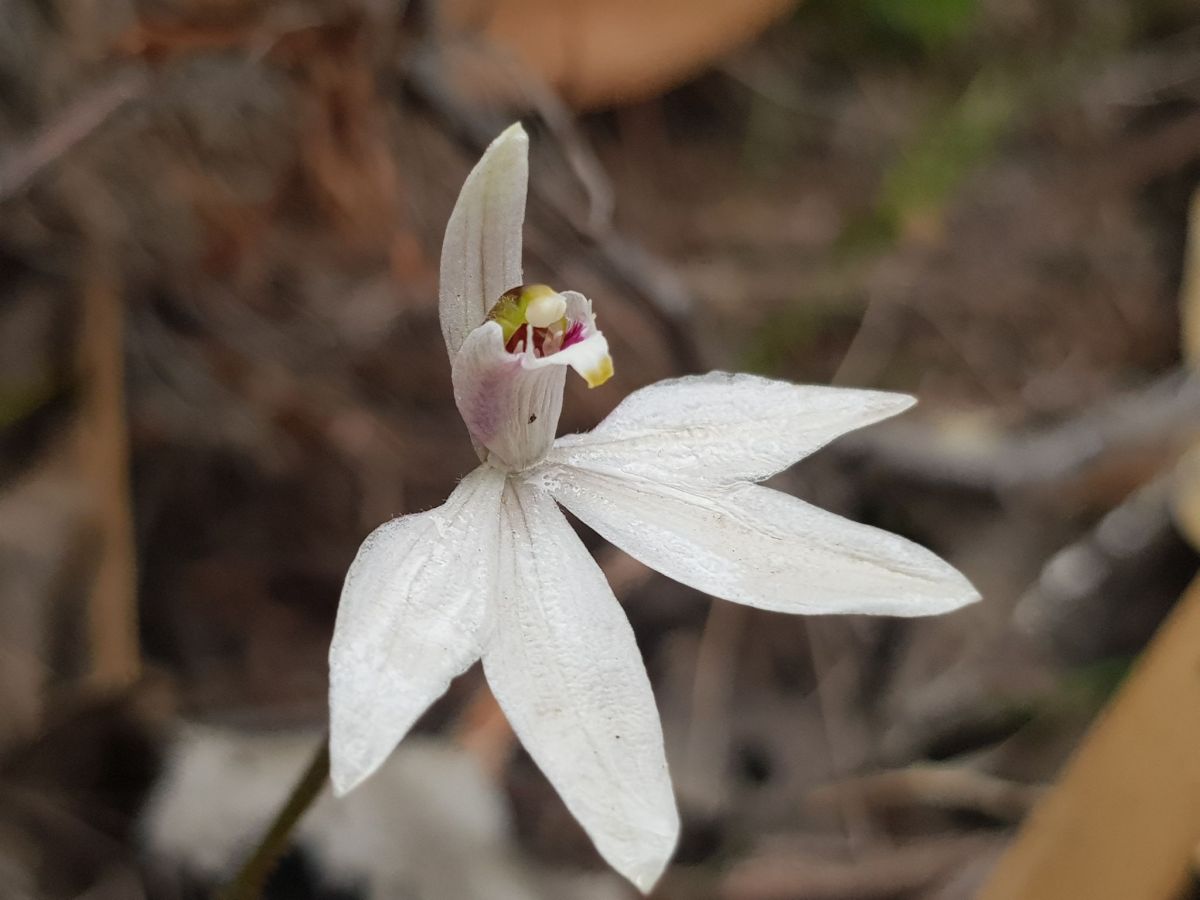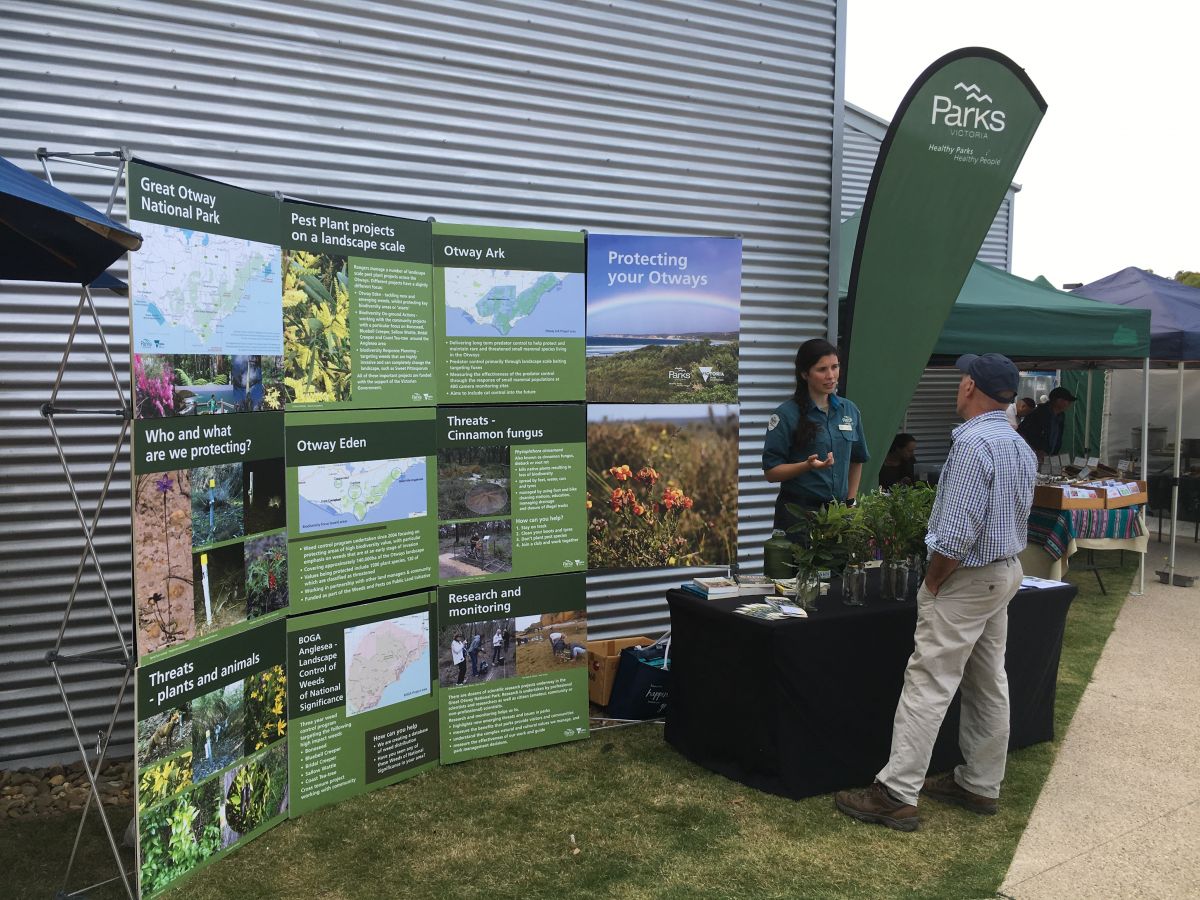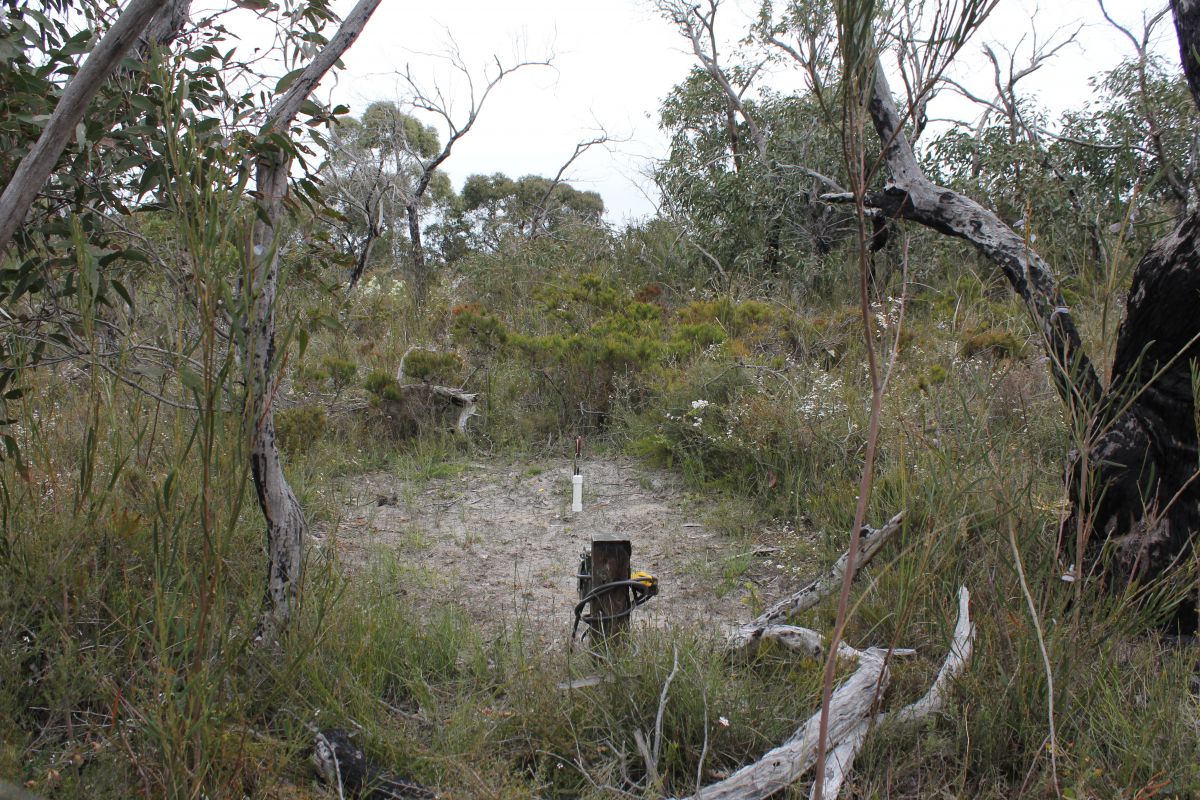 The Otway Eden project is part of the Weeds and Pests on Public Land program.
The Otway Eden is a landscape scale weed control project established in 2004 to protect native plants and animals in the Otway Ranges National Park.
By removing weeds and preventing the spread of new weeds, native plant species such as the Leafy Greenhood orchid can thrive.
The project targets well-established invasive weed species in the Otways region including Sallow Wattle, Coast Tea Tree, Bluebell Creeper, Sweet Pittosporum and Boneseed. The project operates across 140,000 hectares in the parks and reserves of the Otways.
The project works with private landholders, local community groups and volunteers to spread the message of the threat of invasive weeds. The project is delivered by Parks Victoria in partnership with DEECA and with the support of local community groups.
Otway Eden - quick facts

| | |
| --- | --- |
| Target pest | High risk weed species - 47 species including Sallow Wattle (Acacia longifolia), Coast Tea Tree (Leptospermum laevigatum), Bluebell Creeper (Billardiera heterophylla), Sweet Pittosporum (Pittosporum undulatum), and Boneseed (Chrysanthemoides monilifera). |
| Target native species/landscape | Metallic Sun-Orchid (Thelymitra epipactoides), Leafy Greenhood (Pterostylis cucullata), Anglesea Grevillea (Grevillea infecunda), Spiral-leaved Sun-orchid (Thelymitra matthewsii), Angahook Pink Fingers (Caladenia maritima), Rufous Bristlebird (Dasyornis broadbenti), and the Swamp Antechinus (Antechinus minimus). |
| Partners | Parks Victoria, the Department of Energy, Environment and Climate Action (DEECA), VicRoads, Wadawurrung Traditional Owners Aboriginal Corporation, the Eastern Maar Aboriginal Corporation, Anglesea/Aireys Inlet Society for the Protection of Flora and Fauna (ANGAIR), and Friends of Eastern Otways. |
| Key areas | The Great Otway and Port Campbell National Parks, Discovery Bay Coastal Park, and the Otway Forest Park. |
How can you help?
Contact volunteer groups Anglesea/Aireys Inlet Society for the Protection of Flora and Fauna (ANGAIR), Friends of Eastern Otways, Friends of Moggs Creek and Friends of the Anglesea Coast.
Explore volunteer opportunities with the Parks Victoria tool, ParkConnect.
Don't spread weeds through the bush; practice good vehicle hygiene.
Consider selection of garden plants carefully; many of our environmental weeds start out in gardens. Consider planting Victorian indigenous species. Practice responsible disposal of garden waste.
Report new and unusual plant/weed sightings to Agriculture Victoria.
Contact Us
Please reach out if you want to learn more about the Otway Eden project under the Weeds and Pests on Public Land program.
You can email us at enviro.grants@delwp.vic.gov.au
Page last updated: 20/03/23