What is NaturePrint?
NaturePrint is a suite of decision-support tools designed to help us make choices about what actions to take, and in which places, to protect Victoria's environment.
These tools provide a view across multiple threats and species, and enable consideration of different future scenarios. NaturePrint provides the community, government, agencies and other users with commonly-shared, readily available guidance. The tools are evidence-based, the inputs are transparent and there is the ability to include new ideas and data as required.
The tools support choices such as where to protect habitat or what are the most beneficial actions for threatened species.
Victoria has a diverse and unique range of plants, animals and ecosystems that we value and need to protect for future generations. Determining what is needed to protect biodiversity is complex, with large amounts of information and multiple needs to consider simultaneously.
Given the size of the management challenge and the game-changing influence of climate change, we need a revolution in our thinking about how to best conserve nature and give plants and animals the best opportunity to adapt.
NaturePrint brochure:
Deciding which actions best help nature (PDF, 2.5 MB)
Deciding which actions best help nature (DOCX, 1.6 MB)
How can I contribute?
The NaturePrint team is committed to the continuous improvement of its tools.
The habitat distribution and importance models can be tested and improved with the collection of new field data. These models can also help identify areas of highest uncertainty and help target effort toward areas where the new information is of highest value.
Everyone can contribute to the improvement of these models by submitting species records to the Victorian Biodiversity Atlas. The habitat distribution models are based on these atlas records so this information is vital.
How can I use NaturePrint's tools?
Victorians in the fields of biodiversity and natural resource management are called upon every day to make decisions, and provide advice about biodiversity values and the potential impacts on these arising from development, changed management or climate change. They use their understanding of the natural world to make these decisions, often without perfect information, and must grapple with multiple, complex biodiversity needs and socio-economic settings.
By compiling an enormous range of data on Victoria's plants and animals, and conducting complex mathematical analyses, the NaturePrint suite of tools can help to support the conservation decision-making processes across Victoria and plan for the future. This assistance also includes guiding investment in actions to strengthen biodiversity, and assisting in the application of statutory responsibilities and regulatory controls. NaturePrint's tools can also help improve value for money when conserving biodiversity, which is vital in a resource-limited environment.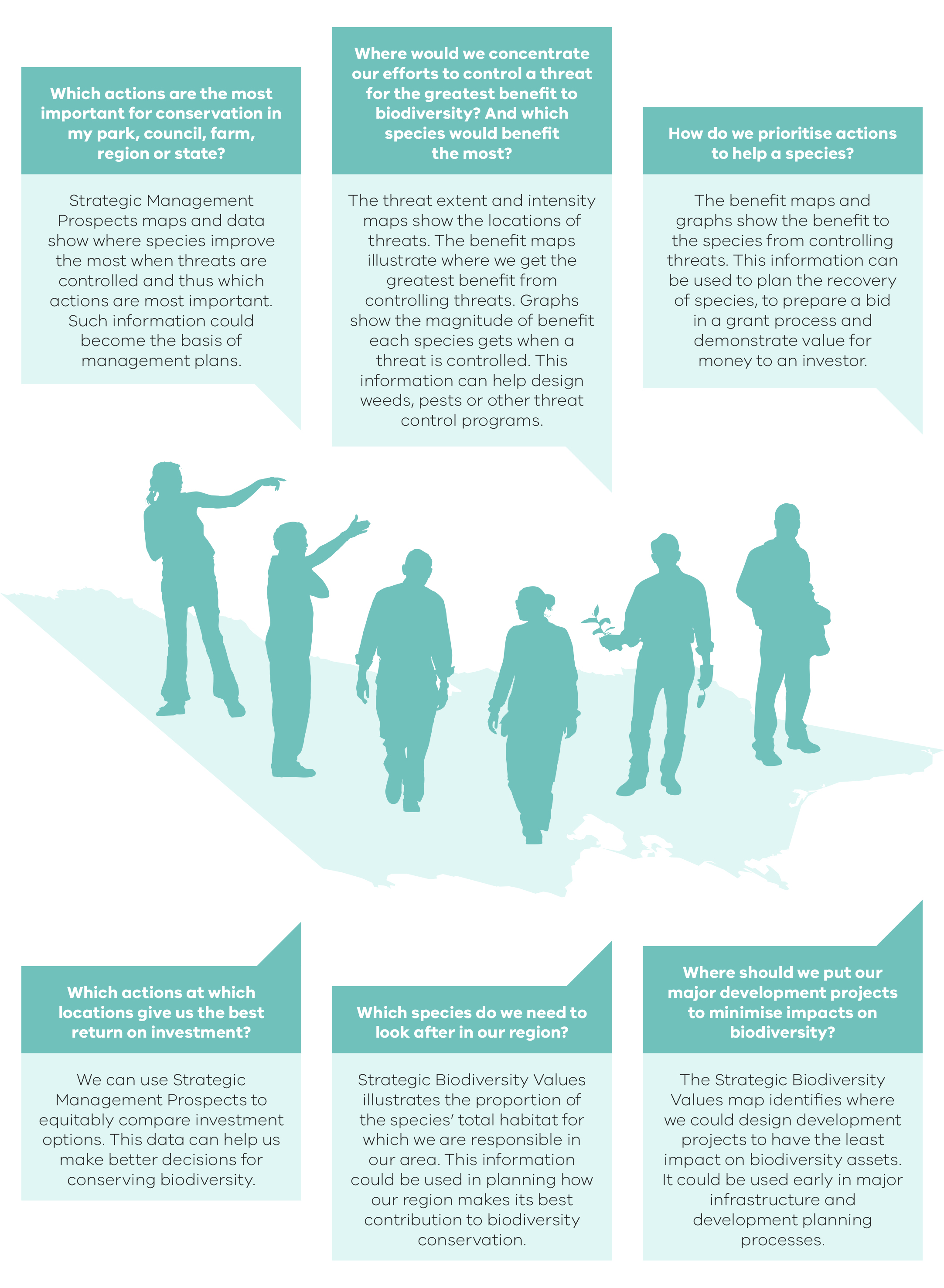 Which species are especially important to protect in my area?
NaturePrint models the habitat distribution of thousands of threatened and non-threatened species of plants and animals. These Habitat Distribution Models (also known as Species Distribution Models) use species records from the Victorian Biodiversity Atlas (VBA) to predict the habitat distribution for each species. Using these models we can calculate the proportion of a species' distribution that occurs in your area and compare that with other areas.
For example, habitat for the Rosella Spider-orchid mostly occurs in only one area, making it a very important conservation priority for that area. In comparison, habitat for the Lace Monitor is relatively widespread, but mostly in Victoria's east. The Habitat Distribution Models can be used to see which species we should be responsible for in our different areas and the relative contribution our area provides for those species.
Habitat distribution models are available for download at the Data Victoria website.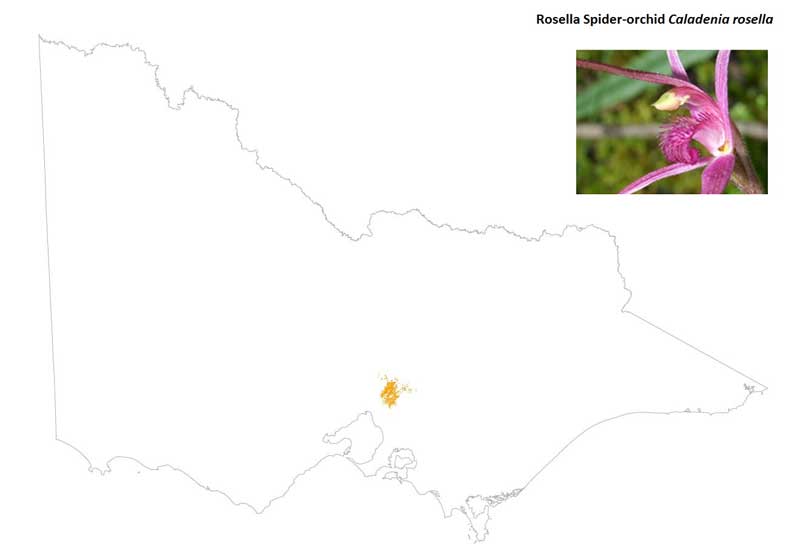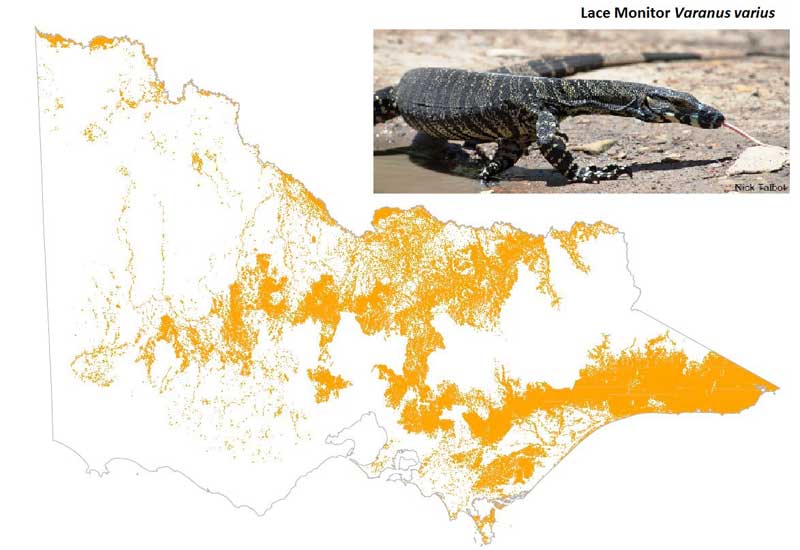 Which actions are the most important for conservation in my park, council, farm region or state?

Strategic Management Prospects maps and data show where species improve the most when threats are controlled and thus which actions are most important. Such information could become the basis of management plans.