Biodiversity Response Planning Projects
Eighty-five projects for on-ground biodiversity action worth $33.67 million, and four projects for Marine Environment Targeted Action worth $1.1 million were announced in mid-2018 for funding. Funded projects are being delivered over three years, commencing in 2018-2019 through to 2021.
These projects are part of the $86.3 million investment to implement Protecting Victoria's Environment – Biodiversity 2037 over the first four years of the plan.
The package of projects were assessed on their ability to maximise net outcomes for biodiversity and make progress towards state-wide targets associated with the Biodiversity 2037 goal of 'Victoria's natural environment is healthy'.
See the full list of Biodiversity Response Planning projects grouped by geographic area.
The below infographic presents the delivery outputs and some of the achievements from the second year of the Biodiversity Response Planning (BRP) investment program. BRP projects make a significant contribution to targets outlined in the Biodiversity 2037 plan, including the plan's goal that 'Victoria's natural environment is healthy'.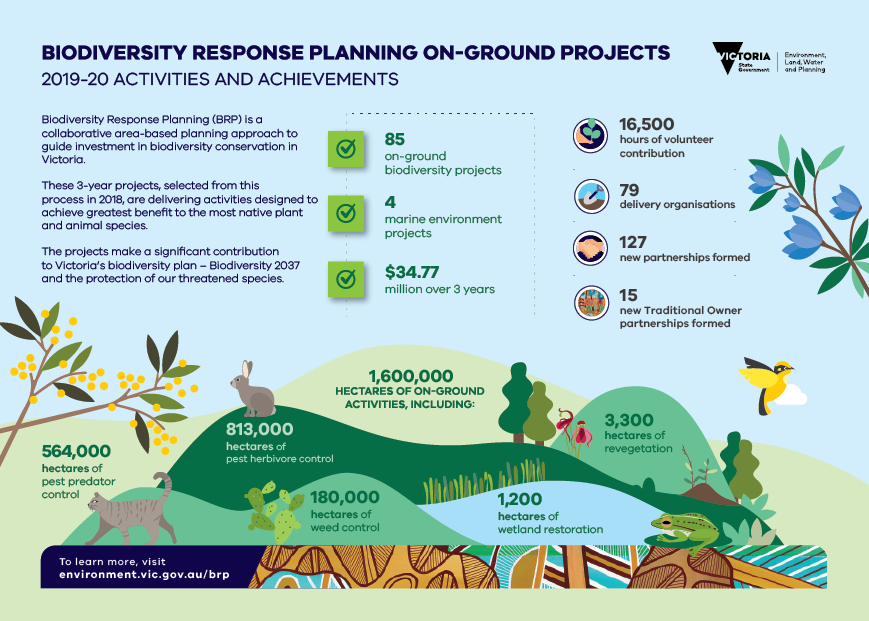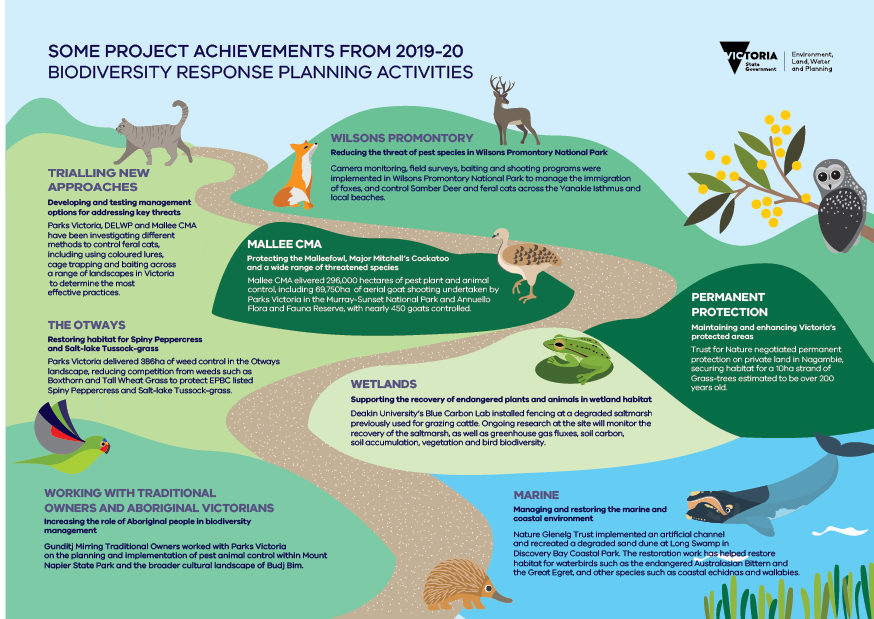 Projects announced for funding through Biodiversity Response Planning are displayed on the map below. This map allows you to explore all funded projects across Victoria by relevant geographic area. More information on the process used to develop projects is provided under Frequently Asked Questions below.
Frequently Asked Questions
Page last updated: 09/09/21