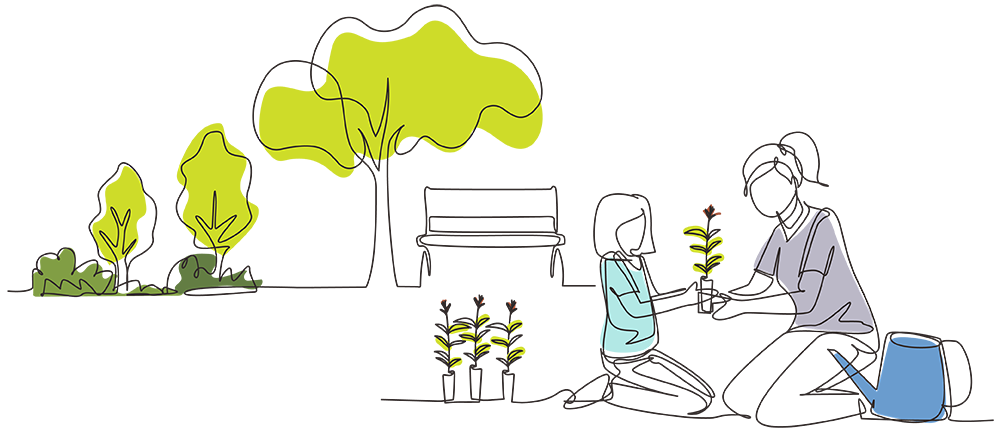 Tree Tracker
Target = 500,000 trees planted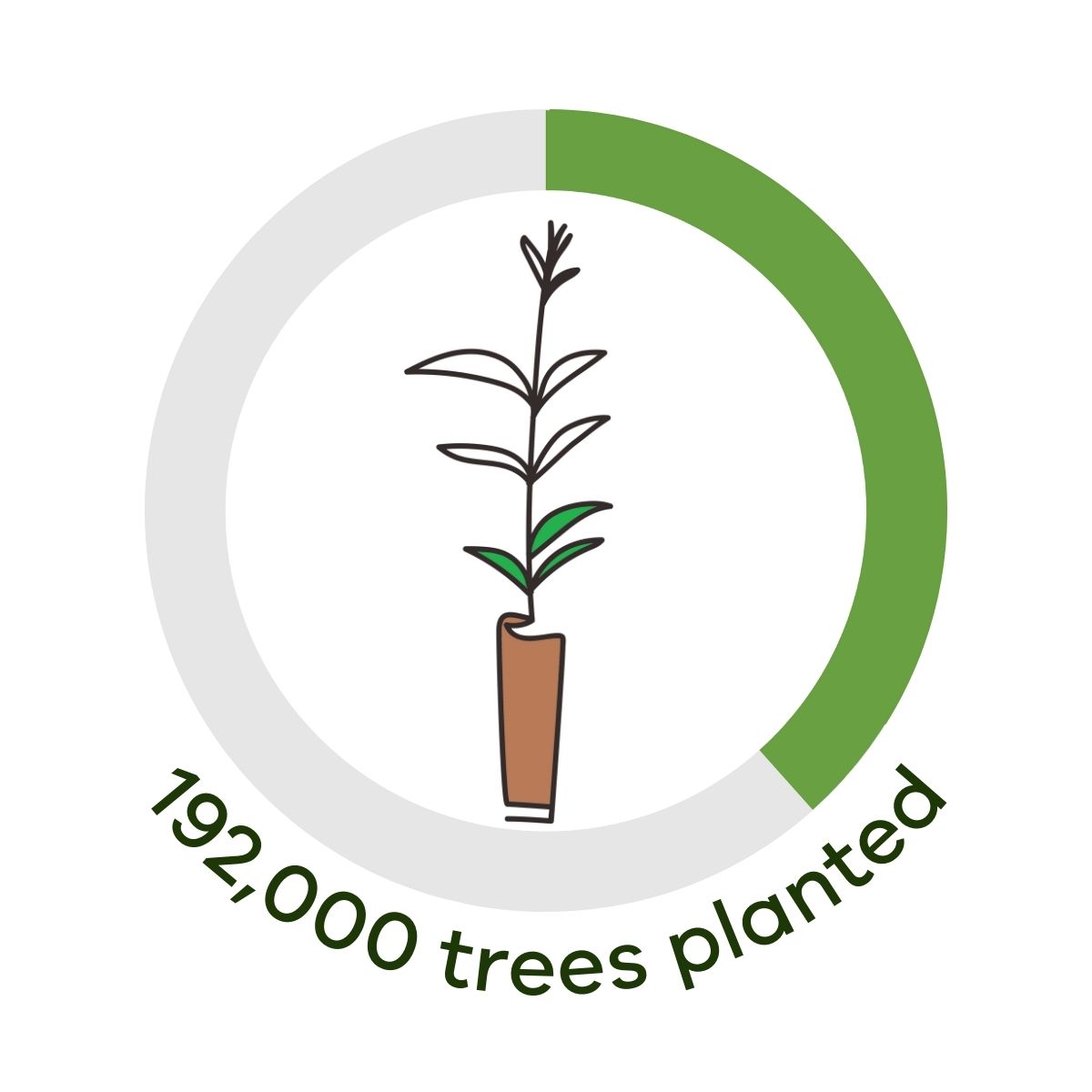 Urban tree cover in Melbourne 2018
The western region currently has the lowest tree canopy cover in Melbourne. Urban development that results in the loss of trees and vegetation causes average temperatures in these areas to increase.
This is known as the urban heat island effect, which impacts the health of both people and animals.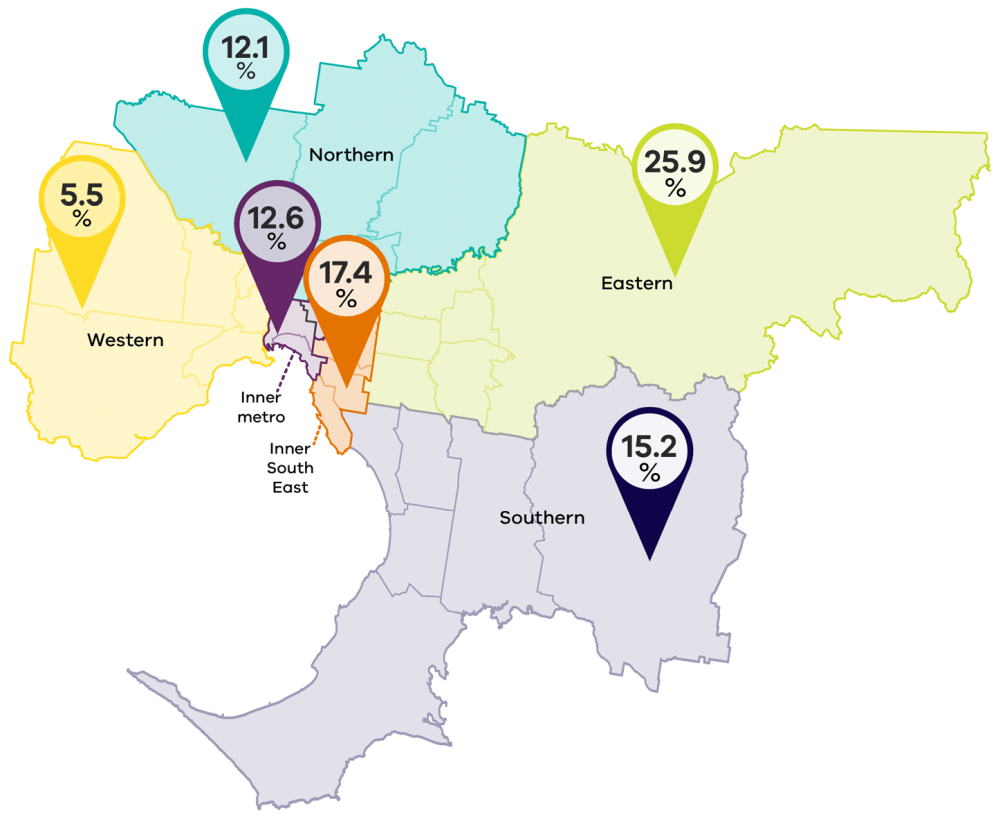 | Region | Tree cover % |
| --- | --- |
| Western | 5.5% |
| Northern | 12.1% |
| Inner metro | 12.6% |
| Southern | 15.2% |
| Inner South East | 17.4% |
| Eastern | 25.9% |
To help address this, the More Trees for a Cooler, Greener West Program will see more trees planted in Melbourne's west. The program aims to plant trees in urban areas with the lowest tree canopy cover. This is a low-cost option to help address problems of the urban heat island effect as part of cooling and greening Melbourne. Planting trees provides benefits including:
increasing the urban forest and canopy cover for increased shading and cooling
increasing biodiversity by planting a variety of tree sizes and species and contributing to wildlife corridors
reducing urban temperatures, which will help reduce heat-related illness and death. Canopy trees not only cool the air around them, but can reduce the temperature of surfaces they shade (e.g. buildings and roads) by 10-25°C
helping clean the air by filtering pollutants and providing oxygen, as well as helping meet Victoria's goal of net-zero emissions by 2050
providing more accessible green spaces for urban residents for recreation and amenity to increase connections with nature and improve mental and physical health
improving stormwater management through increased filtering and reduced runoff.
Community tree planting events
Please find below opportunities to be involved in community tree planting events, these will be updated regularly. Note that these events are organised and delivered by partner organisations, funded by the Victorian Government through the More Trees for a Cooler Greener West program.
Date
Location
Link to event details
Stay tuned for more tree planting opportunities next year!
Page last updated: 01/02/23