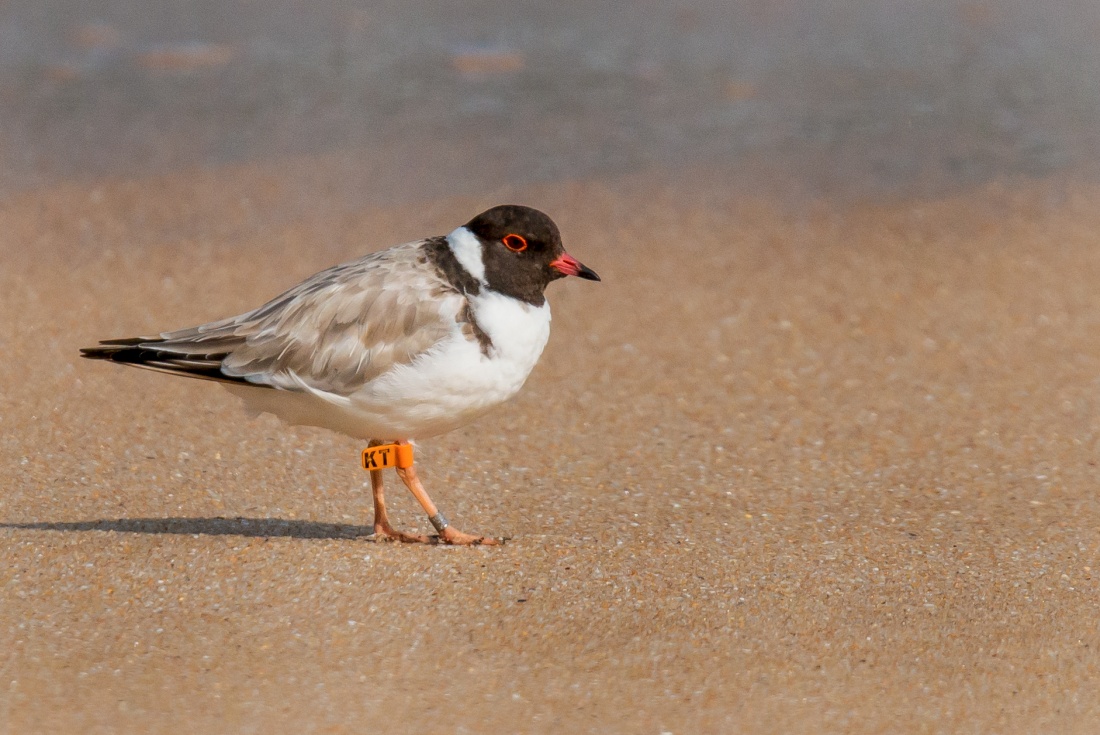 Photo credit: Mark Lethlean
Community volunteers are spear-heading efforts to save the threatened hooded plover by protecting their nests on popular beaches.
These non-migratory shorebirds are ocean beach specialists and typically lay eggs in a nest scrape just above the high-water mark on the beach. Around 3,000 remain in the wild, including 650 in Victoria.
But their spring and summer nesting season overlaps with the peak period people use beaches and this, along with dogs off leash, puts incubating birds at risk, and even more so, their chicks which are flightless for five weeks. Predators, coastal development and weed infestations also threaten their survival.
For example, beaches on the Mornington Peninsula attract around five million visitors a year – most of them between September and April during the critical nesting time for the hooded plover.
BirdLife Australia coordinates national recovery efforts and works in strong partnership with the lead coastal management agency, Parks Victoria, as well as coastal councils, together with BirdLife Australia's Friends of the Hooded Plover volunteers to help the birds.
The work includes installing temporary fencing and signage, building chick shelters, providing beach access updates and educating the public at busy breeding sites.
Efforts to save the species are being supported by a $200,000 grant over four years through the Victorian Government's Biodiversity On-Ground Action Icon Species Grants program, which funds targeted actions designed to protect and conserve Victoria's threatened species.
The funding covers the cost of recruiting, training, mentoring and supporting volunteers, who help monitor the breeding population and assist land managers with on-ground recovery.
All volunteers complete a workshop and are mentored according to guidelines established by Birdlife Australia. The data they collect is shared with Parks Victoria so nests considered to be threatened or at risk can be managed, usually by fencing small areas of beach to protect the birds and their chicks.
Formalised access points and fenced dunes encourage people to walk to the beach along set paths, rather than disturbing nesting habitat.
The funding also supported covering monitoring gaps in difficult to reach beaches for a state-wide population census, completed in November 2018.
The project was supported by a group of close to 350 volunteers who contributed a significant amount of time, including 200 volunteers who would regularly go out onto the beaches, once a month during winter, once every one to two weeks during summer, and sometimes even daily to monitor chicks after they have hatched.
The work also benefits and protects other native flora and fauna, including migratory shorebirds and the long-nosed bandicoot.
It's one of the ways we are working to protect biodiversity because every species matters.
Page last updated: 27/07/20