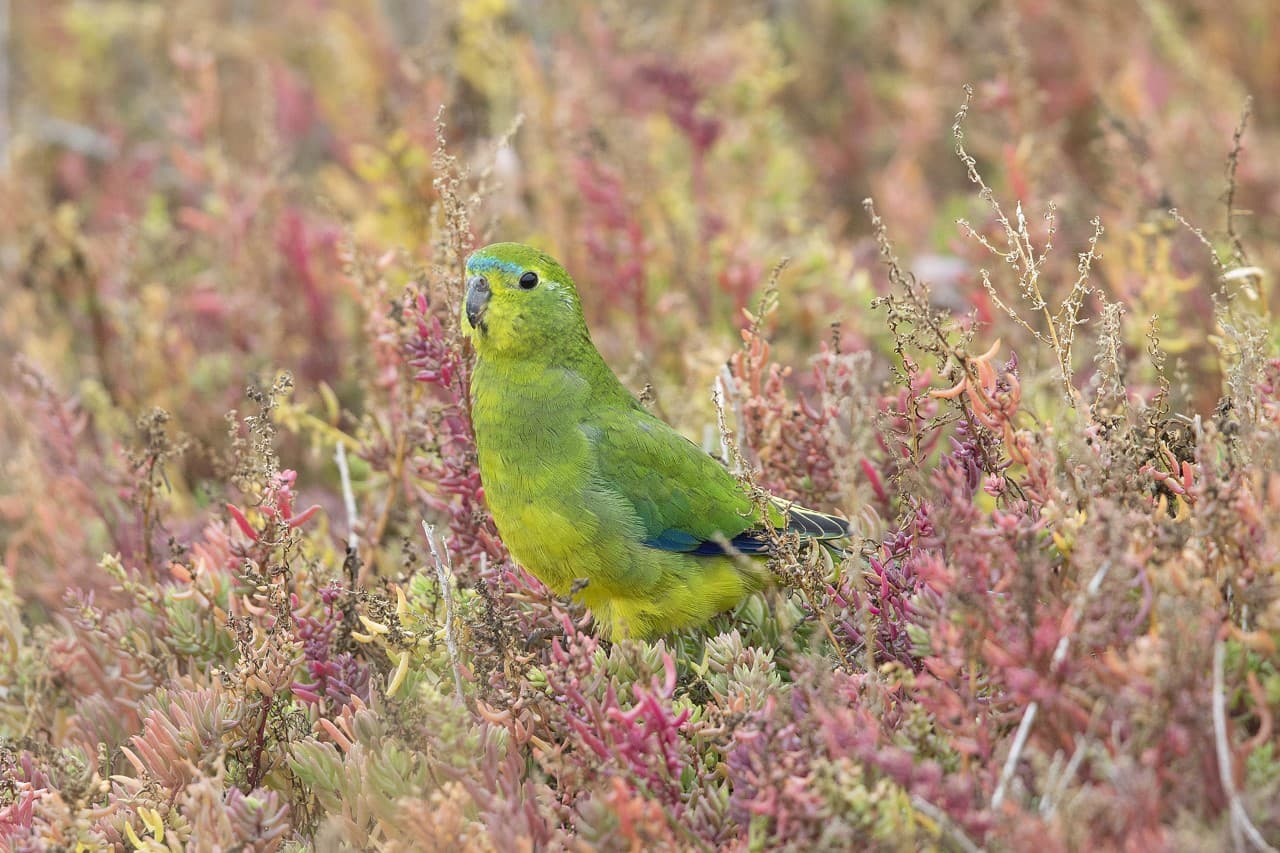 Photo credit: Brian Aherne
The Victorian Government has closed the Lake Connewarre State Game Reserve (including Hospital Swamp and Reedy Lake) on the Bellarine Peninsula to duck hunting from 19 May until the end of the season on 30 May.
This will ensure the safe release of captive-bred critically endangered orange-bellied parrots in the area.
The orange-bellied parrot is a critically endangered species under the Flora and Fauna Guarantee Act 1988 in Victoria.
Hunting activity close to a known orange-bellied parrot location has the potential to interrupt important feeding and flocking activities, causing stress, and may cause abandonment from the site.
In autumn, birds need the opportunity to settle into their chosen non-breeding location, and feed in an uninterrupted way, to recover from the effort of migration.
The species is known to be sensitive to noise and susceptible to disturbance, and is usually found in locations away from areas with frequent disturbance.
Signs will be installed alerting hunters to the closure and Authorised Officers will be on site to ensure compliance.
Report illegal hunting and breaches to public safety laws to the Game Management Authority, visit gma.vic.gov.au or call 136 186.
Page last updated: 26/06/23