It's a cinch to do the right thing by your loved ones and the planet during the holiday season.
Here are some tips to help you celebrate in a cleaner, greener way this season.
The tree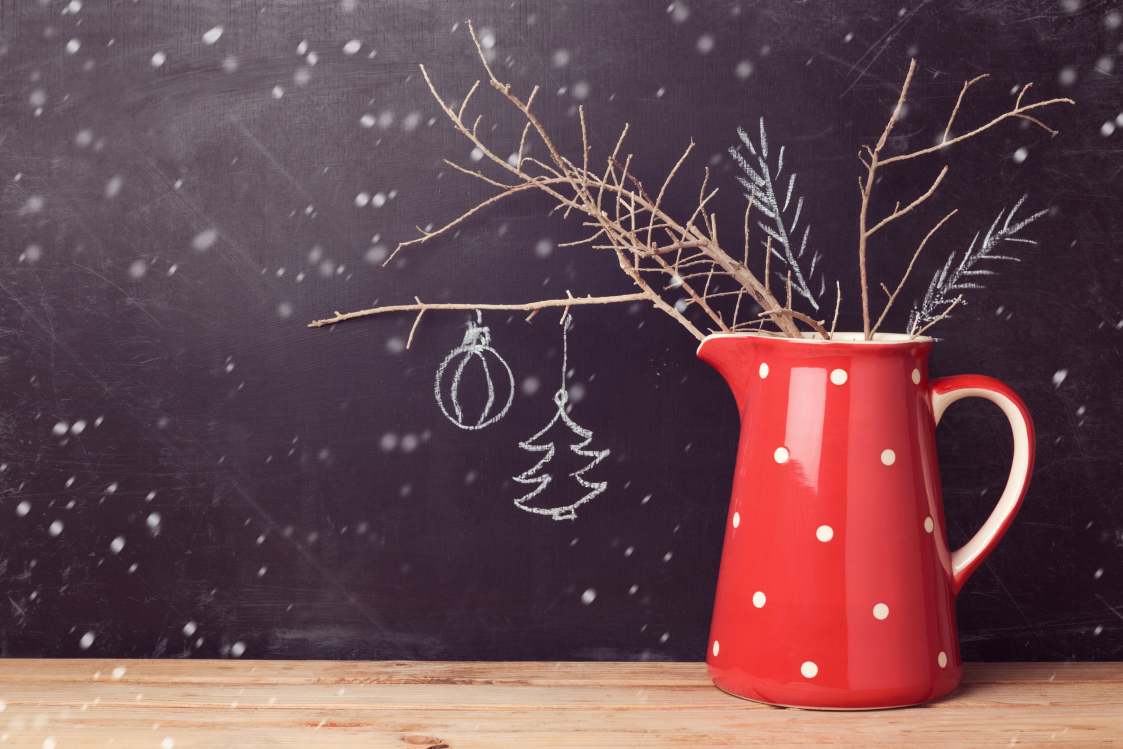 A plastic tree is not ideal even if you use it year after year because when its useful life ends, it's not biodegradable.
A real pine tree has environmental issues of its own.
Why not try a tree in a pot, such as an Australian native pine, that you can re-use every year?
Try a home-made arrangement of branches that can be mulched once the season is over.
Another option is to decorate your own small timber tree that you can cut into the shape of a traditional pine. It will look great every year.
Read these festive tree tips for more ideas.
The decorations
Tinsel, garland and ribbons pose plenty of sustainability challenges.
But it's easy to get that warm, old-world charm without plastics.
For example, making paper chains and strings of popcorn are fun family activities that eliminate tizzy tinsel.
Paint pine cones in bright colours.
There are many crafty options to make your own decorations.
Pinterest is a great place to get some hand-made decoration ideas.
The wrapping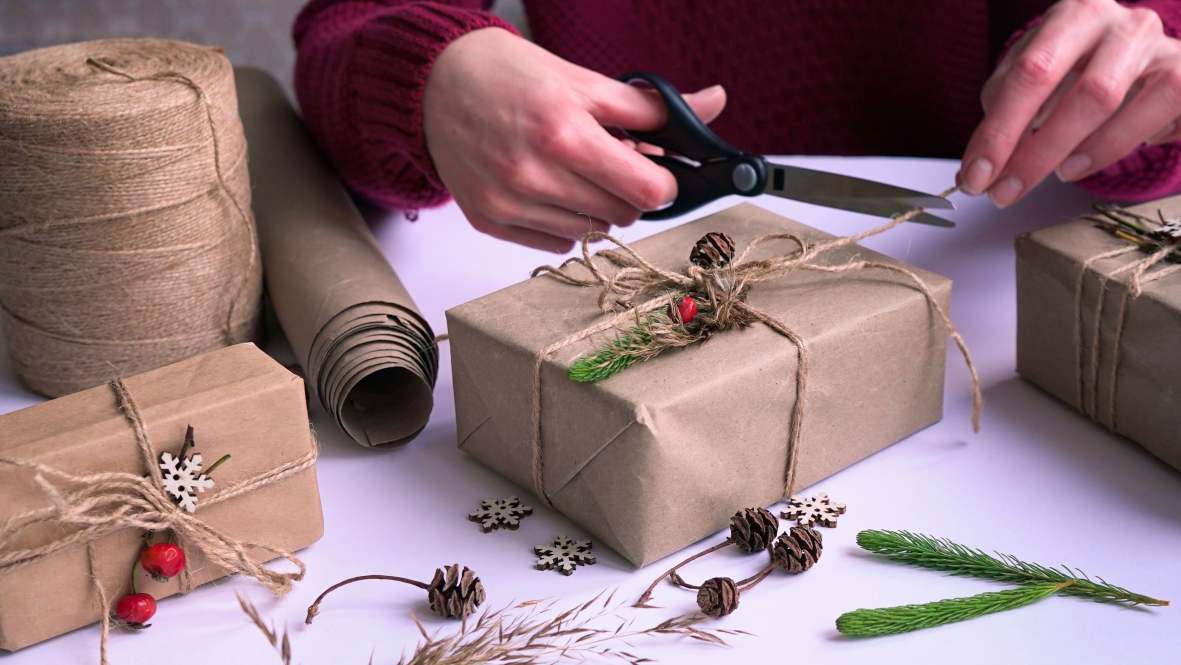 As long as you avoid shiny, glittery or plastic-based wraps, recycle your plain wrapping paper or save what you can to re-use next year, you're fine.
But there are other sustainable options.
Instead of printed paper, try butchers paper or brown craft paper and decorate it yourself as a fun holiday activity.
Using fabric like linen or hessian, lasts longer and gives your gifts a home-spun warmth. Natural fibres are also a great paper substitute.
A tea towel can add a special and practical touch if you're wrapping a food gift.
Instead of ribbon, use biodegradable options such as raffia or twine.
And consider whether you need to use wrapping at all.
This Buzzfeed story offers cool and kitschy alternatives to traditional wrapping paper.
The Victorian Government's Know Your Recycling website is a handy guide on what you can recycle.
The gifts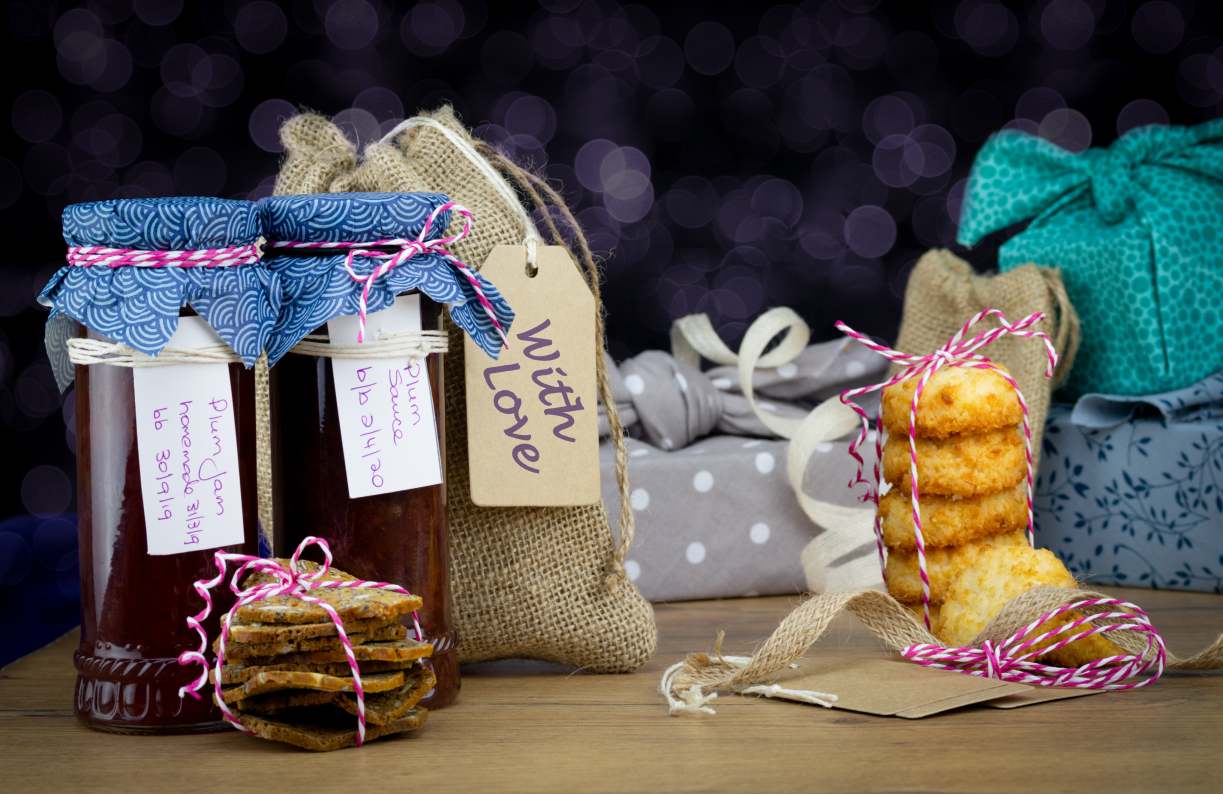 No-one wants to give a gift that sits in a cupboard or, worse, gets binned without a second thought.
It's a big problem. The Salvation Army estimates that $669 million is wasted in Australia each year on unwanted gifts. That has a massive environmental impact.
Do your research, and ensure that the gift you're giving is something that the recipient really wants.
Consider giving an experience instead of a physical gift, or making a donation in a friend's or relative's name.
Even better, give a gift that supports our natural world.
Zoos Victoria has a range of ways you can donate to support the care of zoo animals and vital work to protect threatened species.
You can support the Penguin Foundation's research and education programs to protect Phillip Island's Little Penguins, as well as funding education, research and wildlife rescue.
Or, maintain the diversity of the Royal Botanic Gardens Victoria in Melbourne and Cranbourne and provide habitat for species including Powerful Owls, Kookaburras and Koalas with the Gardens' Tree Sponsorship Program.
Then again, nothing shows how much you care more than giving a gift you made with your own hands.
A batch of biscuits, some festive preserves, or a hand-made artwork or Christmas decoration make a special statement.
Hit the op shops or websites like Gumtree for inspiration to recycle something, or to upcycle something by taking a pre-loved item and putting your own spin on it.
Turn a specimen jar into a pot pourri pot, or an old fish tank into an indoor garden. Wooden pallets make ideal herb gardens. Old crockery can become your own canvas with a little paint and imagination.
There are more than 500 Christmas craft ideas on this Pinterest thread. Go and get crafty!
The food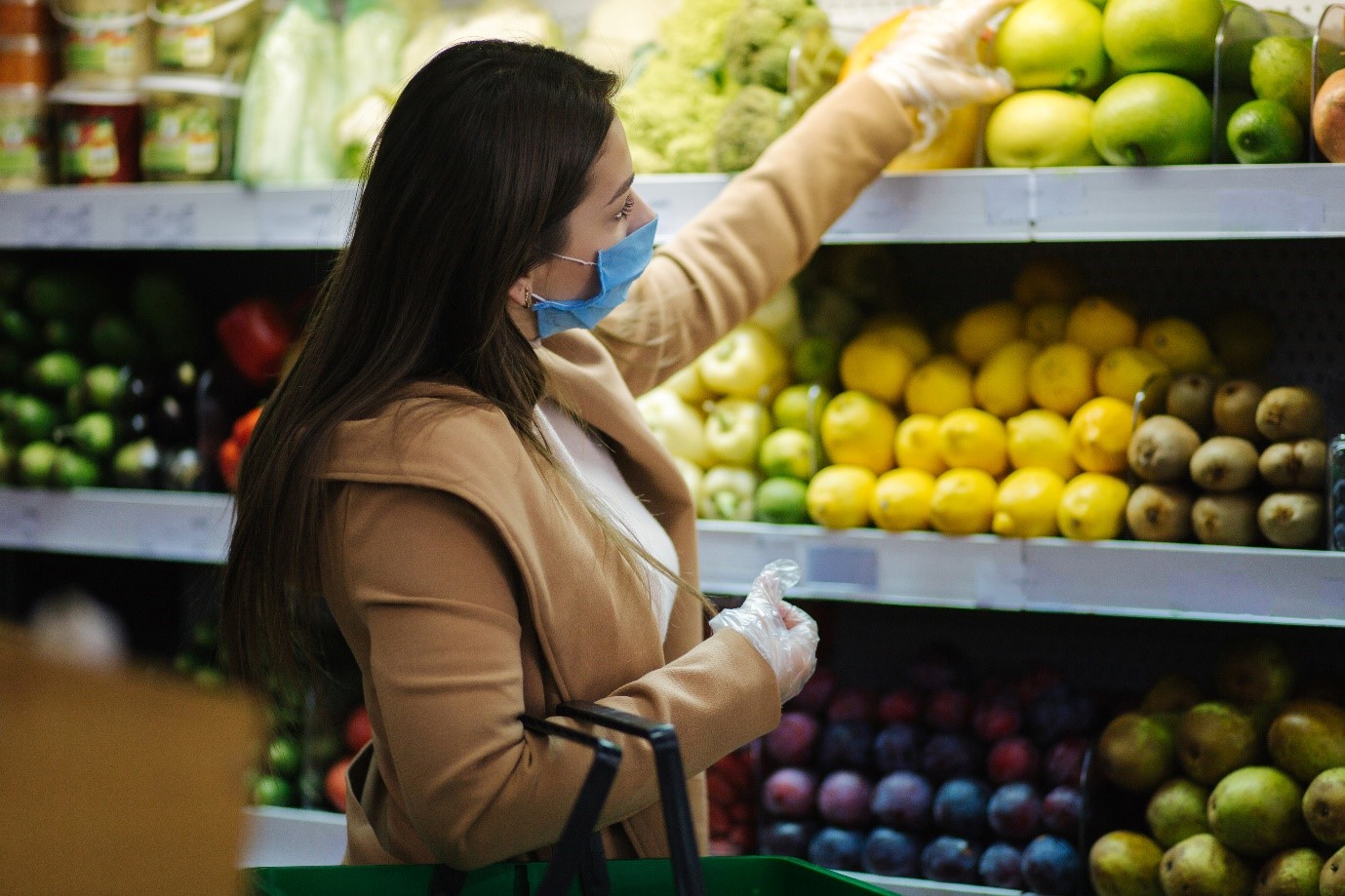 The statistics on food waste in Victoria are shocking.
Victorian households throw out 250 million tonnes of food a year.
That's $2,163 worth of food wasted in the average Victorian household each year, and Sustainability Victoria says 65 per cent of that food could still have been eaten.
The holiday season is a major contributor to that figure as we munch our way through parties and festive dinners.
Plan how many people you're serving and portion sizes to avoid over-catering.
Reduce your feast's food miles by buying what's in season, buying locally wherever possible and sourcing your food sustainably.
Avoid impulse buys. Stick to your shopping list.
Send your guests home with some leftovers to ensure everything gets eaten.
Some waste is unavoidable, but the way you deal with that waste makes a big difference.
Put waste food waste in the green bin.
Make your own compost, or give your scraps to a community composting site or dispose of it using a compost sharing app like ShareWaste.
These Sustainability Victoria tips on food shopping and storage are great for the festive season and the rest of the year.
Find out how we're building a sustainable and thriving circular economy in Victoria, for less waste and landfill, and to get more value from our precious resources.
Page last updated: 13/12/21