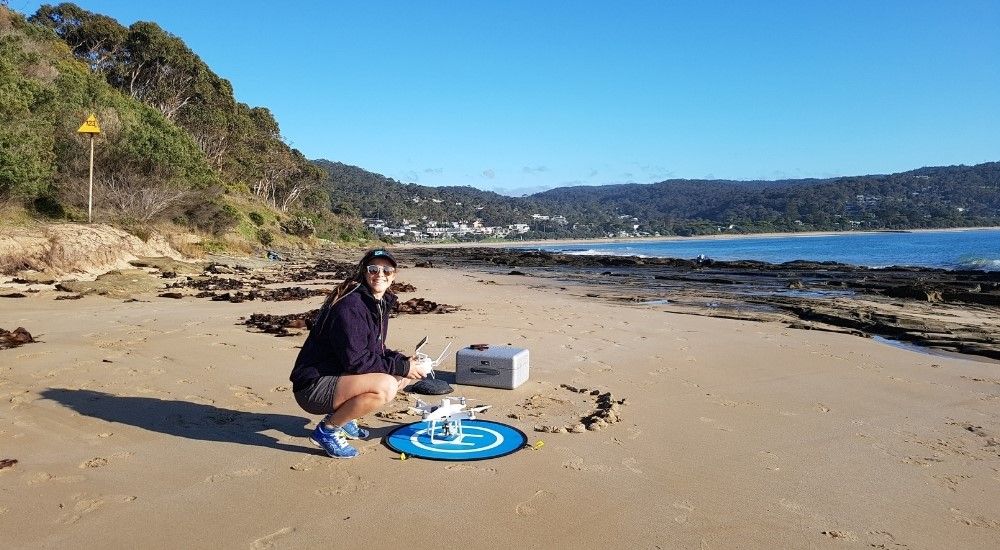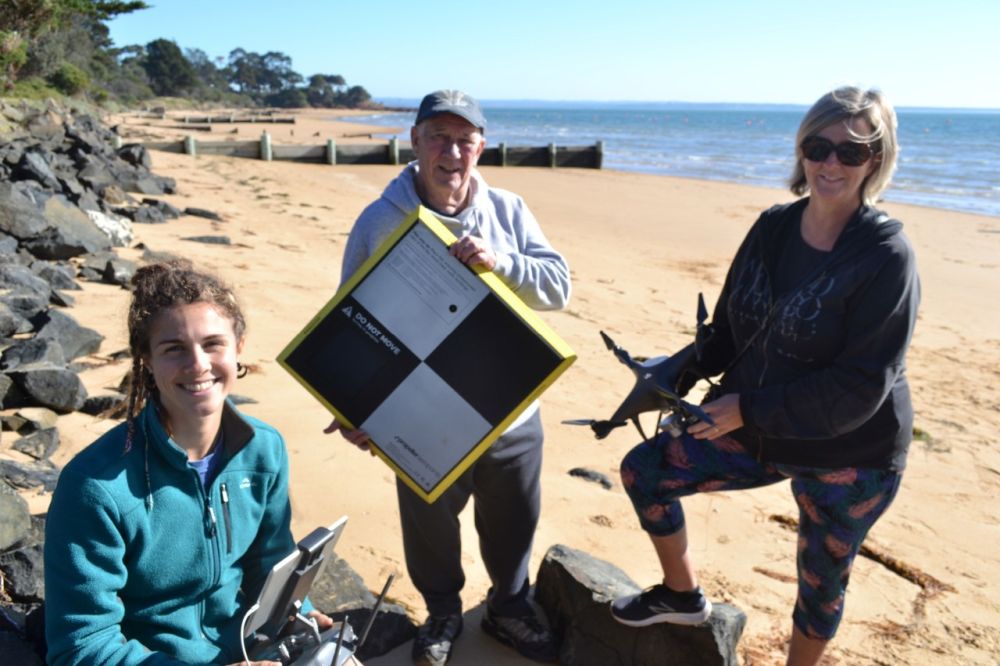 There was a time when aspiring marine biologist Lawrance Ferns watched the Eureka Prizes, Awards, Australia's most coveted scientific awards, on television and dreamed of the future.
Now, as coordinator of our Marine Biodiversity team's Victorian Coastal Monitoring Program (VCMP), he knows what it's like to be part of a successful team at the Eureka Prizes.
The innovative was recognised with the Department of Industry, Science, Energy and Resources Eureka Prize for Innovation in Citizen Science.
Communities and universities partnered in the world-first project to predict how beaches respond to storms and rising sea levels, harnessing more than more than 100 citizen scientists using lightweight drones to produce 3D models to measure shoreline changes.
Lawrance, the Marine Knowledge Manager in our Environment and Climate Change group, said he's delighted the VCMP was awarded.
'When I was in my 20s, I remember the ABC covered (the Eurekas) when I lived in Darwin. I used to watch it and recognise the names some of the scientists winning various awards from reading their papers when I was a student,' he said.
'It's quite coincidental that 25 years later we've ended up getting an award. I wasn't expecting that.'
The partnership includes scientists from the University of Melbourne, Deakin University, Monash University, the University of Wollongong, Macquarie University and Propeller Aerobotics.
Initiated in 2017, the project has received a total of $10.7 million contbitured by the Victorian Government, DELWP and university partners and will run until next year.
Lawrance said the VCMP was recognised because it maximised the amount of information that could be gathered with the available funding.
'It's a win-win for everybody because we get the information we need to help make decisions about the coast and the community gets sense of ownership and understanding that the coast is a dynamic thing,' he said.
Lawrance also praised Marine Biodiversity colleague Kimberley MacDonald's role with the project as the responsible officer who took care of volunteer training, safety, insurance and equipment.
He said the team is now examining how it can keep the program going and support groups to study different areas.
Page last updated: 04/01/21