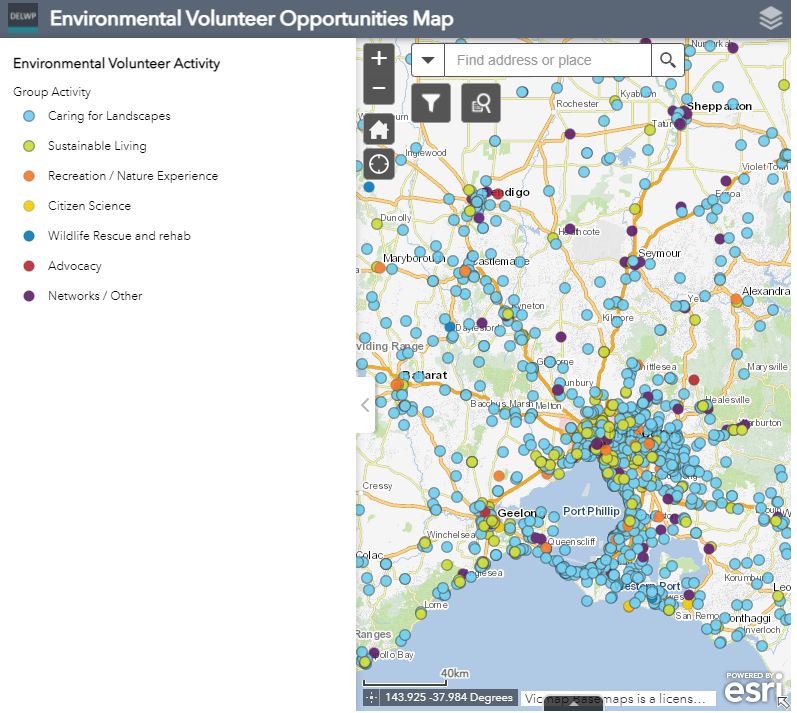 Now, DELWP has a great way to find volunteering opportunities near you with its revamped volunteering map.
Just click the link under the map to enlarge it, or to add your own volunteer group if you are already in one.
The map was created and is maintained and updated regularly by DELWP's Environmental Volunteering Team and our mapping specialists.
It pinpoints hundreds of places and groups where you can get your hands dirty with direct action in Victoria's incredible landscapes, or how you can support groups to perform this vital work in other ways.
It fits neatly with the theme for International Volunteer Day (IVD) this year - Volunteer now for our common future.
The aim is to inspire people, whether they are decision-makers or ordinary citizens to act now for all people and for the planet.
Volunteers build connections within communities, and that creates a better future for all of us.
We at DELWP thank and congratulate the more than 160,000 volunteers who in the past year have dedicated their time and effort to preserving and enhancing our landscapes and improving the health and inclusivity of the communities in which they live.
You can join the conversation on social media using the hashtags #VolunteerNow and #IVD2021, and tag Volunteering Australia.
Page last updated: 06/12/21