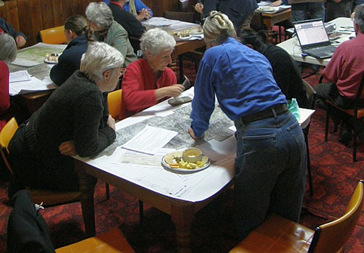 What are the Community Skills Development Grants?
The Community Skills Development Grants aim to strengthen environmental volunteer group and network capacity by supporting learning and skills development opportunities, and encouraging knowledge sharing with other groups and networks.
Groups can apply for a grant of up to $5,000 (Stream 1) and networks or partnerships of groups and networks can apply for up to $20,000 (Stream 2).
The Victorian Government will provide $600,000 for these one-off grants during 2017-18.
Successful applicants will have until 31 December 2018 to complete the delivery of the capacity building and skills development activities detailed in their applications.
Who can apply?
Grants will be open to all Victorian volunteer community-based environment groups and are involved in the delivery of on-ground environmental works. Some examples of these include, but are not limited to, Landcare groups/networks, Coastcare groups/networks, Conservation Management Networks, and "Friends of" groups.
What will be funded?
Training and skills development activities that will be considered for funding include (but are not limited) to the following:
Workshop on benefits of collaboration and developing partnerships (e.g. advantages of networks)
Communication & promotion training (e.g. writing media releases, developing promotional materials)
Employment & human resources training (e.g. personel management, developing annual staff plans etc)
First aid/refresher training
Fundraising & writing grant applications workshop (e.g. securing project funds)
Governance training
GPS/mapping training
Leadership & succession planning workshop
Monitoring & reporting workshop (e.g. how to create a monitoring plan, how to use citizen science)
Training in planning & delivery of community events
Project development & planning workshop
Workshop on how to recruite new members & volunteers (e.g. engage more young people in Landcare)
Strategic planning & action planning workshop (e.g. for group, network, partnership)
Social media training (e.g. Facebook, Twitter etc.)
Before applying
Before applying online please carefully read the Guidelines Community Skills Development Grants.
Application period
Applications open and can be submitted from Friday 8 September 2017.
The grant application period will close on Thursday 12 October 2017 at 5pm.
For further information
Contact the Grants Information Line on 1300 366 356 between 8:30am and 5:00pm Monday to Friday.