What's new in Environmental Volunteering
Volunteering Naturally 2019 is a collection and collation of data about active environmental volunteer groups in Victoria. This includes geographic location, and where possible, the number of volunteers and/or volunteer hours contributed captured through financial year reporting data.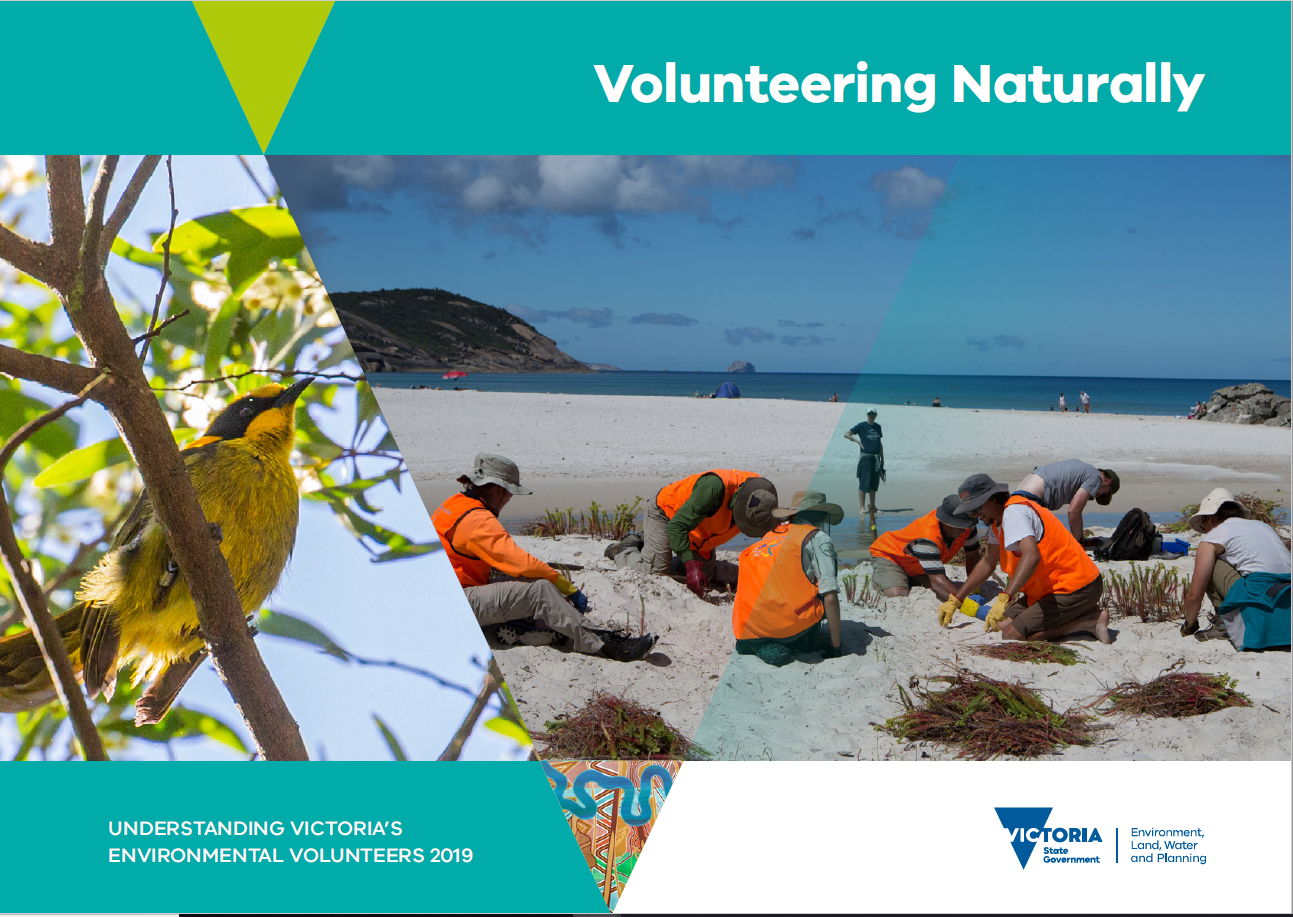 Volunteering Naturally 2019 (PDF) (PDF, 2.9 MB)
Volunteering Naturally 2019 (accessible version) (DOCX, 35.4 KB)
Make sure you are counted in Volunteering Naturally 2020 - email us at: environmental.volunteering@delwp.vic.gov.au
Interactive Map showing Environmental Volunteering Opportunities across Victoria
Celebrating our Environmental Volunteers - National Volunteer Week 20 - 26 May 2019
Victoria's environmental volunteers span all ages, cultures, and work across a range of groups, including Landcare, Friends, and Coastcare.
During National Volunteer Week 20 - 26 May, we celebrated Victoria's environmental volunteers; sharing the stories of a few to help encourage others to get involved. Click on the drop-downs below to read their inspiring stories:
Stories from our Environmental Volunteers
Getting Involved: Links to Environmental Volunteering groups
Land for Wildlife is a voluntary wildlife conservation program. If you wish to create or protect wildlife habitats on your property, then the Land for Wildlife scheme can offer you advice and assistance no matter whether you manage a farm, a bush block, a council park or school ground.
Landcare represents thousands of people across Victoria, working together to increase biodiversity and promote the sustainable management of land.
Coastcare Victoria proudly supports hundreds of community volunteer groups working to protect and enhance Victoria's 2000 kilometres of coastline.
Waterwatch Victoria is a successful community engagement program connecting local communities with river health and sustainable water issues and management since 1993.
EstuaryWatch is a citizen science program for monitoring estuary health.
Victoria's parks provide open space, stunning landscapes, habitats to protect flora and fauna and areas to conserve cultural heritage.
Victoria Environment Friends Network
The Victorian Environment Friends Network exists to help represent the common interests of all Friends groups in Victoria.
SWIFFT – State Wide Integrated Flora and Fauna Teams
SWIFFT connects people with events, information and others interested in threatened species and biodiversity conservation.
Committees of Management of Crown Land Reserves
Approximately 1200 volunteer committees of management work on behalf of the Minister for Environment and Climate Change to manage 1500 Crown land reserves across Victoria.
Environmental Volunteering Plan
Victoria has a strong history of environmental volunteering, with volunteers contributing enormously to improving our environment, our local communities and our economy.
Many Victorians give their time freely to a wide variety of environmental causes and organisations, including Landcare, Friends, and Coastcare groups. We recognise and value their contributions and collective efforts and want to help volunteers do more for nature when, where, and how its suits them.
More than 100,000 volunteers are currently contributing enormously to improving our environment, our local communities and our economy. By 2037, we want to help lift this number to five million Victorians acting to protect the natural environment and we've set out our roadmap for achieving this in our recently released Environmental Volunteering Plan.
The Plan is a coordinated and revitalised approach to environmental volunteering that supports and fosters a sustainable, modern, effective and valued environmental volunteering sector in Victoria.
For further information on environmental volunteering please email environmental.volunteering@delwp.vic.gov.au
Click here to view the Environmental Volunteering Plan Summary
Click here to view the full Environmental Volunteering Plan (PDF)
Click here to download an accessible version of the full Environmental Volunteering Plan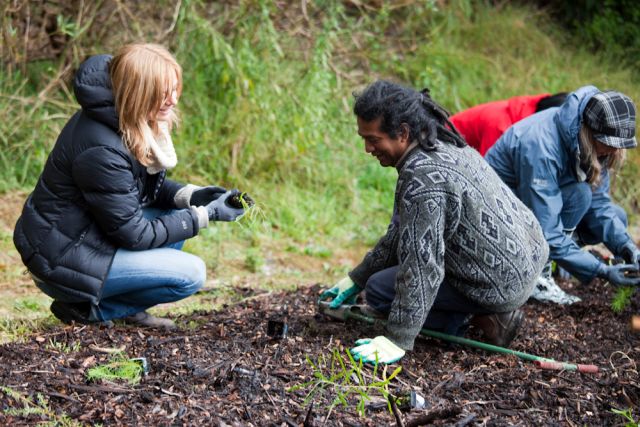 Page last updated: 25/09/19